College & Career Center Hosts Talk on Corporate Communications and Brand Marketing
The College and Career Center held a career talk centered around corporate communications and brand marketing at lunch on April 14. The talk was hosted by the Chief Communications Officer at StockX, Terra Carmichael.
The well-attended event gave students an insight into the real world of communications. Carmichael shared insights into what she had previously done in the field of work herself, including working on Barbie dolls and helping promote other companies.
Throughout the talk, Carmichael encouraged students to raise their hands and answer and ask questions. In return for answering questions, participants were given a water bottle from Carmichale's current company.
Freshman Yun-Yun Wong said that she attended because she wanted "to learn something new about a different career and what it's like to be in [Carmichael's] field."
Throughout the talk, Carmichael added in her own anecdotes from her personal experiences working. Carmichael told students about how she was able to come from so little and then ended up working at great companies. She told a story about how growing up in a small town she knew everyone and did not get to make connections with others to help her further better her career, but she was able to fix it by moving to New York right after she graduated from college.
She mentioned how the one thing that kept her going throughout her life was a dream that she had set with her mother. Carmichael said her dream was to eventually become a professional business woman in New York City. She said even when times were tough she pushed through and achieved her dream for life.
Carmichael also gave tips and tricks for working in corporate communications and brand marketing. Her first tip was that having connections with specific people is better than the college you went to. The people can give you more connections to other important people, and that at the end of the day, a college is there to give you a degree.
Her second tip was that it's better to focus on the stuff that you are good and passionate about, as opposed to the things that you aren't so good at. Focusing on the things you are better at helps you discover what you want to do. Putting extra effort into things you can't do is unhelpful, according to Carmichael.
Her third tip was that you need to balance your expectations. Not everything you want is going to happen and you can't put too much effort into the smaller things as it will put more pressure on you.
Her fourth tip was that if you are yourself, it'll help you in the long run. For Carmichael, telling people that they weren't doing it to their best ability was helpful as it was a way for everyone to learn from it and grow.
A fifth tip was to have different things lined up for you all at once. If one thing doesn't work out, you have other opportunities and things to fall back on, so having different things going for you acts as a safety net for your career.
Carmichael's final tip for the students was to ask themselves a simple question: What Would Ted Lasso Do?
At the end of the talk, Carmichael brought out a bag full of stuff from her company that she handed out to students as a "Thank You For Coming" gift. She also took personal questions from students and handed out business cards to anyone that wanted it.
Leave a Comment
Your donation will support the student journalists of Campolindo High School's The Claw. Your contribution will allow us to produce more issues and cover our annual website hosting costs.
About the Contributors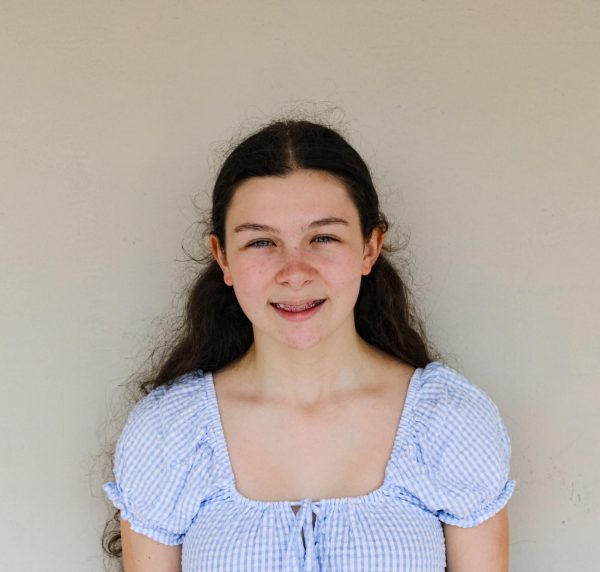 Olivia Seelig (she/her), Staff Writer
Sophomore Olivia Seelig has been a writer since grade 7. While she has strayed away from writing creative short stories, her love for writing has stayed.

One...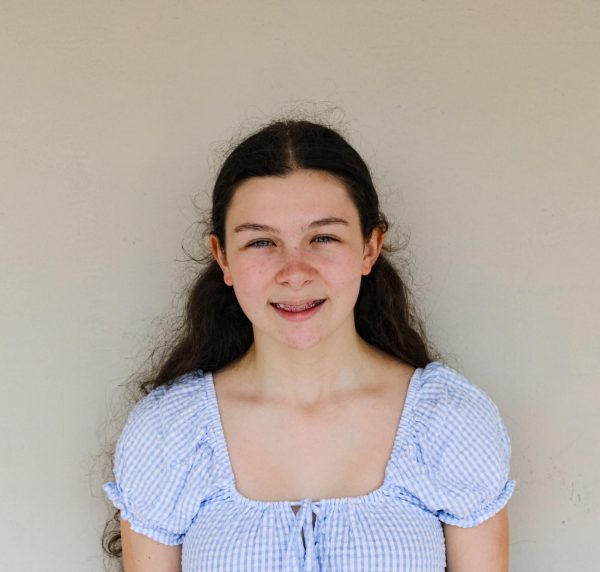 Olivia Seelig, Staff Writer
Sophomore Olivia Seelig has been a writer since grade 7. While she has strayed away from writing creative short stories, her love for writing has stayed.

One...