Community Leadership Program Begins In-Person
The Community Leadership Institute (CLI), a program that teaches Campo students leadership skills and social justice techniques, started for the 2nd year at Campolindo on March 10. The group meets on Thursdays in the Campo garden, and will be visited by new speakers weekly. The 3 speakers that the group has already had were activist Gary Hill, activist Taun Hall, and Moraga's mayor Renata Sos.
This year, the cohort consists of 12 Campo students with 2 co-facilitators, Maddy Orenstein and Lina Pelayo.
Pelayo said, "[CLI] is a semester-long program with a focus on social justice and leadership skill-building. We invite local leaders to speak on their leadership journeys and through their stories, we learn different skills, practices and levers for change. We learn important concepts related to equity and we have important conversations that help us broaden our perspectives and create meaningful connections."
Pelayo explained CLI's goal: "I think CLI plants the seeds and as participants begin to step into their leadership and make equity-informed decisions, this will create a ripple effect for positive change both at Campo and our greater community."
Orenstein added, "It's our 1st year in-person, so that's really exciting. I think we will see an even deeper level of engagement in our cohort and deeper level of sharing with the school, as we grow, and then also a loud impact on [the] community, given whatever our cohort decides what they care about most."
With that, the cohort will be able to meet community leaders in person and will also be taking 2 different trips to learn about leadership and social justice issues, which will go to Richmond and San Francisco. Orenstein said, "[Last year's cohort] shared [how] they didn't get to have the experiential part of what the program stands for, [which] is speaking out in the world and in the community. And so they named not only wanting for the next cohort to be able to share with leaders out in the community and not on Zoom, but also to get the chance to go outside their comfort zone and go outside Moraga and understand our community as the greater Bay Area, which would help give perspectives on Moraga."
Before and after each speaker, the group preps and debriefs different leadership styles that the speakers exemplify. "We got great feedback from last year's cohort and they shared a desire for concrete skill building, so really thinking about each type of leadership we're exposed to and what are the skills and tools that those leaders used," added Orenstein.
Many of the students in the cohort joined to gain leadership skills and learn about social justice. For example, freshman Sophia Raldugina-Zhu, who is a part of this year's CLI cohort, said, "I joined CLI because I wanted to gain more experience about how to become a leader and I wanted to gain more knowledge about equities, and learn how to better myself and know my community more."
CLI became an available program to Campo students due to the Campo parent's group. "A lot of [the] community and parents were thinking 'We want equity to be more at the center of the conversation and we want our young people to have those skills and have their voices heard around this and not have it be a parent-facing conversation,'" said Orenstein. "1 of the leaders of the [Diversity, Equity and Inclusion] parent group reached out to us, and we had been running the program in Richmond for several years, and said 'Hey, I think that it would be great to bring this in as another layer that's connected to [Campo], but not like a school day thing.'"
Pelayo added, "We hope students are able to define what equity and leadership looks like for themselves and their local community. To do this, we hope students remain curious, think critically and question our current realities and everyday actions."
Leave a Comment
Your donation will support the student journalists of Campolindo High School's The Claw. Your contribution will allow us to produce more issues and cover our annual website hosting costs.
About the Writer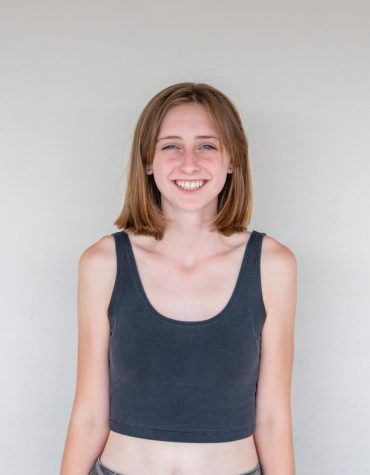 Maggie Doolittle (she/her), Editor-in-Chief
Senior Maggie Doolittle has been a Girl Scout since kindergarten, racking up a total of 11 years in her troop. "I have continued [Girl Scouts] because...