Deconstructing Race Added to English Curriculum
The new English 4 course for the 2022-2023 school year, Deconstructing Race, was made available to rising seniors in the week of January 24 when course registration forms were handed out. This was a result of the Leadership Equity Council (LEC)'s education subcommittee and its efforts to create a class where students could "experience English through a more multicultural lens," according to a slideshow presented by LEC on the class.
LEC member senior Namratha Kasalanati, 1 of the heads of the implementation of Deconstructing Race, noticed how the class was previously offered only at Miramonte, Las Lomas, and Acalanes. "In our push to create a more equity focused curriculum, we really wanted to include [Deconstructing Race] in the campus curriculum… [We thought] it wouldn't be that hard because it's already there [at other schools]," she said.
According to Kasalanati, the class will involve reading and analysing books by diverse writers, as well as focusing on race and its influence on society. Kasalanati also speculated that as English teacher Jake Donohoe is leading the course, she anticipates a largely discussion based class.
Donohoe agreed, and said that she intends to structure the class in a discussion based way. "I think that these are issues that are very nuanced, and require open communication around them…I also think that this is a class that really needs to focus on personal development, you know, we all start at a different point on this sort of spectrum of learning and we want to be open to change but also help each other get there."
Junior Mira Shah, part of the LEC education subcommittee, plans on taking Deconstructing Race next year as a senior. "I'm really excited to take it because I have [Donohoe] for AP Lang this year and I really enjoy her class, specifically when we get to [discuss] articles that talk about race a little… and how it intersects with how we see the world… I'm excited to have more of those conversations in a class that is specifically focused on that," she said.
"Donohoe is a very enthusiastic and engaging teacher. So I am excited that she's teaching this course because I think that her teaching style, in addition to what we will be learning, will be really engaging for kids and hopefully will draw more people to the class," Shah added.
Shah also expressed excitement to focus more on different topics regarding race in-class with an "academic lens," as well as focusing on more topics regarding race in the classroom.
"I feel like 1 of the things that is kind of hard is [that] oftentimes when I want to learn about [race and equity], I have to do it…through social media, and so doing it through a class [that is] part of my every day [schedule], and [getting] to do it with my other classmates facilitated by a teacher, is something I'm really excited about," said Shah.
In comparison to the typical English 4 course, Donohoe says the course load will be similar. "This is just…a normal English 4 class where we talk, we just do it in a different way. So I would argue, while we don't read – we're unlikely to read more than 1 or 2 novels [in] total – we will be reading a lot of articles [and] doing a lot of writing. So I would say it's probably pretty similar," said Donohoe.
Some of these novels being considered to be included in the class are Between The World and Me by Ta-Nehisi Coates, White Fragility by Robin DiAngelo, and To Kill a Mockingbird by Harper Lee.
Compared to other attempts at campus equity, Shah believes that implementing this course is the next step. "I think equity academies are an attempt to give us the vocabulary and language [we need] to talk about these things…[they] provide a simple understanding of all the language we can use… Deconstructing Race obviously will go a lot more in depth and allow for deeper conversations, especially because the class will be full of kids who are really actually wanting to have these conversations because they're opting into it," added Shah.
Donohoe encourages anyone with an interest in exploring topics regarding race and equity to consider the class for next year, and hopes that future students of hers will gain a better understanding of how race impacts life in the U.S. She hopes the class will "…give them some language to continue exploring how we understand ourselves and others, both the similarities and the differences."
Leave a Comment
Your donation will support the student journalists of Campolindo High School's The Claw. Your contribution will allow us to produce more issues and cover our annual website hosting costs.
About the Contributors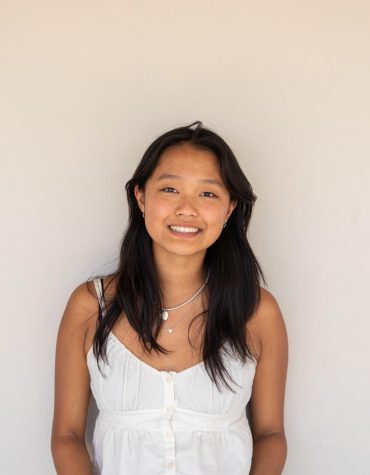 Yasmine Chang (she/her), Editor-in-Chief
Senior Yasmine Chang spends her free time writing short stories and poetry, drawing on her love of reading and music.

Chang gains inspiration from these...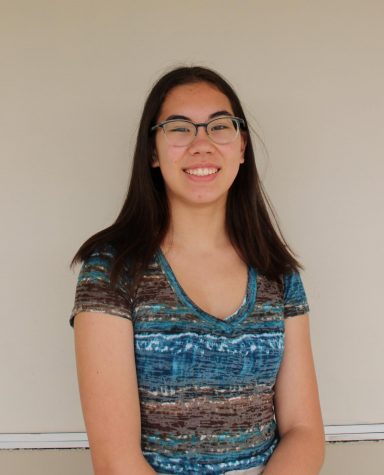 Grace Franklin, Staff Artist
Sophomore Grace Franklin has an interest in art and improving her digital art skills through The Claw Art Staff. Franklin has a deep interest in video...