SAGA Discusses, Educates LGBTQ+ History
The Sexuality and Gender Alliance (SAGA) club hosted a meeting during academy for LGBTQ history month on October 22. The academy presented a slideshow educating members about historical U.S. events, prominent figures in the community, and non-binary genders around the world.
The meeting started with an overview about the history of Stonewall (a gay bar established in 1966) and the riots that took place there, including the 1st pride parade that followed. The discussion then moved towards the history of drag and its origins, as well as drag ball culture and its development over time. The presentation culminated in discussions about the HIV/AIDS crisis, nonbinary culture, and prominent queer-indigenous people.
SAGA president senior Aeryn Armstrong-Azhar, who hosted the event, said, "I really just want to have a safe space and a community for people to come to, and I do want to promote some education so we will be trying to have these Academy meetings about once a month where I can open it up to the entire school whoever wants to come…Just provide some education."
SAGA treasurer junior Kaya Lu attended the academy and recalled what they took away from the presentation: "I learned a lot about different genders and cultures around the world. I thought that was really interesting because you could see common themes throughout them even though they developed separately, and it also showed how non-binary genders have been around for a really long time."
Some of the non-binary genders presented at the meeting include the Indian Hijra people, who identify as neither male or female, Indigenous North American Two-Spirits, who fulfill a traditional 3rd gender role, and the Samoan Fa'afafine, who self identify as a 3rd gender or as non-binary.
"I just want to create a safe space where people don't feel the need to mask or hide any part of themselves," Lu said, "and also a place to learn more about the LGBTQ+ community and just have fun."
Former co-president senior Vivian Zerkle attended the meeting and noted the turnout, estimating around 15 people in attendance. Zerkle hopes that SAGA will host more interactive events in the future, instead of just focusing on education. "I think the [meetings are] only educating people who already know about [LGBTQ+ history], like the people who show up are already interested in the topic. So it's kind of educating the wrong people. So I hope we can do more events that incorporate more people [not just those in the club]."
In the future, Armstrong-Azhar plans of giving presentations on more in-depth topics, including the history of pride flags and their color meanings and how intersex people fit into the LGBTQ community. Armstrong-Azhar also emphasized that the club is open to suggestions for future topics.
Currently, SAGA meetings will meet on Wednesdays in F4 during lunch, but will continue to host 1 academy per month for those who are unable to attend the lunch meetings.
Leave a Comment
Your donation will support the student journalists of Campolindo High School's The Claw. Your contribution will allow us to produce more issues and cover our annual website hosting costs.
About the Contributors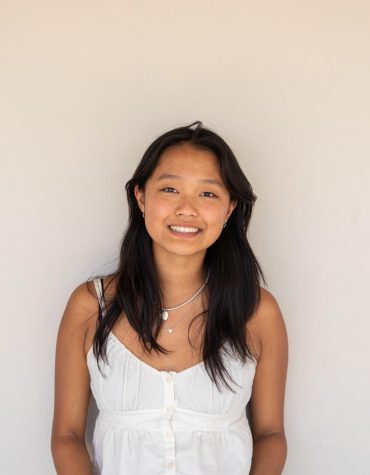 Yasmine Chang (she/her), Editor-in-Chief
Senior Yasmine Chang spends her free time writing short stories and poetry, drawing on her love of reading and music.

Chang gains inspiration from these...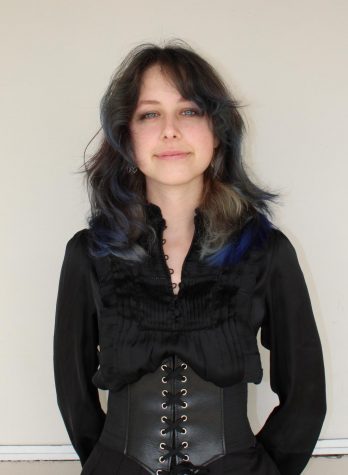 Karina Aza, Staff Artist
Senior Karina Aza has been drawing since before she can remember, honing her traditional art skills: "[art is] something I've been doing since I was...