DNI Meeting Acknowledges Path to Equity
Campolindo Leadership hosted a Diversity and Inclusion (DNI) meeting on October 20, covering a wide range of topics including improving the Bias Incident Report System (BIRT), the equity academies, and the ways students can speak up on campus.
The talk was facilitated by leadership students junior Marissa Castillo and senior Grace Doane. It was held as an open seminar for club leaders, faculty members, and regular students alike, with the main focus being student representation and advocacy on campus. Students were encouraged to discuss their thoughts on the aforementioned topics.
Many students agreed that a glaring issue they saw in BIRT was the lack of communication between students and administrators in the face of reports.
Senior leadership member Brody Crouch mentioned that they discussed new ways to make changes to BIRT. "What was mentioned today is that not everyone feels comfortable doing a bias incident report when they feel like if there's not [going to] be change, and I think it needs to be a little bit more hands-on."
According to assistant principal Vanessa Knight, the student perspective varied greatly from the administration's perspective. Knight suggested the implementation of a student liaison, acting as a bridge between the student body and administration.
Crouch added, "[It] was mentioned today that if someone feels uncomfortable or has a problem, they go to that student representative and then that student goes to admin. It's a good communication link between the students and admin and, which I think is very important and should definitely be looked into and further supported for campus growth."
Another prominent theme of the meeting was that the general consensus on the equity lessons at large is their apparent repetition, such as the compass students were debriefed on multiple times during the Zoom cohort academies last school year. The lessons are a good starting point for students to start having conversations about racial divisions among students, however, improvements can still be made.
Crouch emphasized making the diversity equity academies "a little bit more personal. [There are] a lot of broad open ended questions [asked in the meetings] and I think leadership equity and leadership class are both looking to improve these. And I think we'll… start working… how to really narrow our conversation so they're not so broad and include more personal experiences."
There was also a collective desire for more transparency in administration, ultimately promoting accountability and providing information to students about what exactly is occurring on campus.
Senior leadership president Adriana Colon hoped for "more of a 50-50 effort, where we can see transparency from admin [about] what is going on," along with "having more opportunities be presented and being more transparent, [and] maybe more conversations…especially from an admin level."
Overall, despite the tough road ahead in making Campo a more equitable place, Colon expressed that "knowing that there are other people on board, other students, other teachers, part of faculty, admin, people from the district that want to see changes…that makes me want to keep going."
"But if you're at all, second guessing [not] being involved with equity," Colon added, "take a second look inside yourself and wonder what's really stopping you."
Leave a Comment
Your donation will support the student journalists of Campolindo High School's The Claw. Your contribution will allow us to produce more issues and cover our annual website hosting costs.
About the Contributors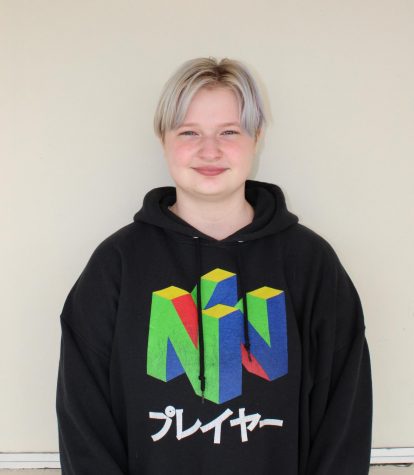 V Rogers (they/them), Staff Writer
Senior V Rogers has had a passion for literature since they were young: "My bedtime stories were Baldwin and Angela Davis." They have taken AP language...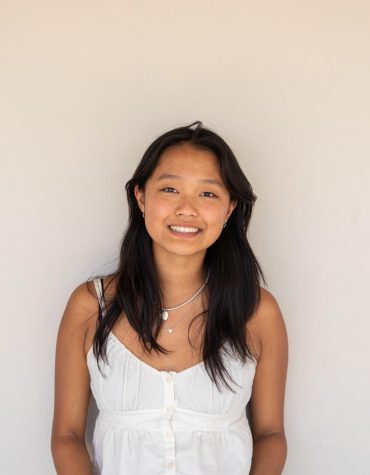 Yasmine Chang (she/her), Editor-in-Chief
Senior Yasmine Chang spends her free time writing short stories and poetry, drawing on her love of reading and music.

Chang gains inspiration from these...