Philanthropy Board Hosts Senior Citizen Letter-Writing Campaign
As part of National Philanthropy Week, Campolindo students wrote letters to elderly residents at Aegis Retirement Center on April 20 and 21.
According to junior Amy Erdenebayer, students were encouraged to "write a bit about themselves, maybe tell a few jokes or a riddle to make them laugh, and let them know that they are loved" in their letters.
The cards were also decorated with bright colors, "to spread some positivity through our kind words and art," said Erdenebayer.
With COVID-19 restricting visitors from entering the retirement center, students wrote letters in hopes of providing a sense of companionship for senior citizens during isolating times.
"I know the pandemic has been especially difficult on seniors who are stuck in their living homes…This really resonated with me because, as a teenager, many of my peers have also been struggling with social isolation during these difficult times. I feel that there has been a surge of mental health issues from the pandemic, so hearing about the elderly also struggling mentally inspired me to reach out to our local living home, Aegis, to write letters to seniors," said Erdenebayer.
Freshman Sofia Bartos decided to participate in the exchange as she thought it is "lonely for senior citizens because their family would have a harder time visiting." Bartos wanted to "remind them someone is thinking of them" and bring "cheer to their lives by thoughtful cards."
Member of the Philanthropy Board senior Connie Kim said she created the event "so that the elders felt more supported and thought of within the community."
Kim also sees the value in teenagers establishing a relationship with a senior citizen as they can provide useful advice for navigating adolescence.
"I think as a younger generation we see them [the elderly] as those who have experienced life ahead of us, in a way it's sort of a manual or a guide you always have but you should always take your own lessons from them. Which means for your own life, you can learn ahead of time what you can or should do, and what you might want to avoid etc.," said Kim.
Due to "a large generational gap between teenagers and elders, there is often a lack of connection between these two groups" said Erdenebayer. "Elders' needs are commonly overlooked in our society as well, so it is important to give them our support by writing kind letters to them during feelings of loneliness."
Leave a Comment
Your donation will support the student journalists of Campolindo High School's The Claw. Your contribution will allow us to produce more issues and cover our annual website hosting costs.
About the Writer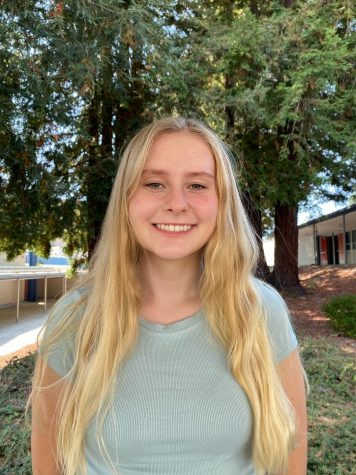 Erika Riedel, Sports Editor
Senior Erika Riedel enjoys volunteering and spreading awareness for multiple organizations. This summer, she volunteered at a number of places, including...