Cregge Brings New Perspective to Art Department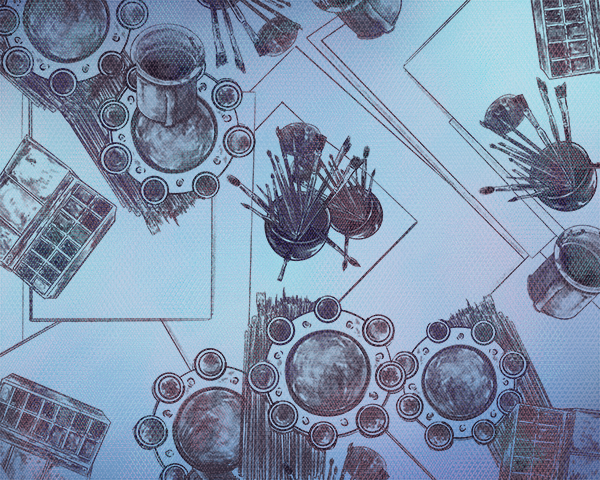 Heidi Cregge Cabra (Ms. Cregge) has replaced former art teacher Jill Langston and will carry out the role for the remainder of the 2020-2021 school year.
In his email to all the art students, principal John Walker thanked Langston for all she did during her career at Campolindo and, about Cregge, stated, "To prepare for the Spring Semester, Ms. Cregge has been working closely with Campolindo teachers and administrators to ensure that her lessons are engaging and align with state and district standards. I am confident that Ms. Cregge will be an excellent addition to the Campolindo faculty."
In the transition between Langston's retirement and Cregge's hire, Associate Principal Laura Lee hosted Langston's Zoom classes and visual media teacher Justin Seligman created an assignment for the students to work on.
Prior to working at Campo, Cregge taught at the Oakland School of Arts (OSA). "We have a procedure that we follow for all hiring that does involve application interviews. And there's a committee of people who sit on the interview panel, that very carefully consider all applicants and make those choices based on all those components, the application, the interview qualifications. So, when it comes to Ms. Cregge, she is bringing a lot of new things to the program," said Lee.
"I would say that she does have a background in equity work, and so I think she's coming at a wonderful time in our shift here, in really looking at our new mission statement, and I'm really working towards that, that I think her experiences [and] her perspectives will really be an asset to our community," Lee added.
Cregge has an interesting artistic approach that she has already started to introduce to her new art students. "When I'm drawing from life, or any sort of illustration work, I really like to try and let go of what I think something looks like. It always ends up looking pretty bad, and so if I just like, try and forget what something looks like, and unlearn what the object even is, and start completely new as if I was just born, then it ends up being a better drawing."
"My approach to art sometimes is to not assume that I know what things look like or what things should look like, just try and see what comes out of the work," added Cregge.
Cregge has also taken inspiration from these unprecedented times during the pandemic to fuel her teaching style. "I want to try and make the best of this time and so, what can we do to actually like, make this moment beautiful. So kind of the thing that I'm bringing into this educational environment is trying to be curious, and figure out ways that we can meet the moment, find the joy, have some playful art-making experiences," said Cregge.
Cregge already has an idea for a specific collaborative project for her students that is catered to online learning in which each student designs a square of a grid. "It's just an interesting piece that all comes together at once when everyone's done. So that's something that I would like to do," she said.
"So far, it's been great. I've really enjoyed getting to know the students that I've had the opportunity to talk to," said Cregge. "When students stay after class, when we have some studio just like working on our art…it recreates that space: that light coming in at lunch and working in the art room, staying after working in the art room. Students want to do that. That's the magic."
Later on, she may be chosen as a long-term replacement, but for now, Cregge is focused on doing what she can this semester.
"If I want to continue working at Campolindo, I have to apply along with everybody else who's interested in that position. And that's a little stressful and also kind of a beautiful opportunity that I don't have to, at least not yet, think about a long term structured program and thinking about this as like this golden opportunity to do really strange, weird, interesting things," said Cregge.
About the Contributors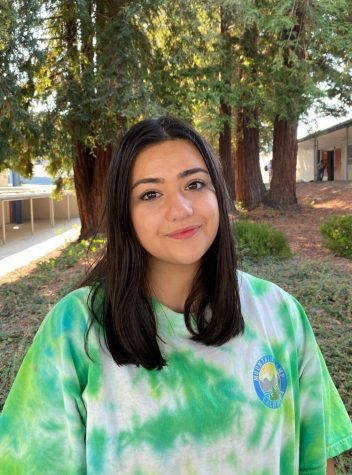 Mia Jay, Business Editor
Senior Mia Jay has been a writer for La Puma for her entire 4 years at Campo and is currently the business editor.

Jay has been dancing at the California...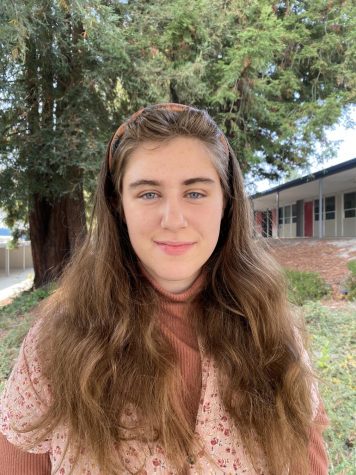 Kayla Barker, Illustrator
Junior Kayla Barker is an art enthusiast. Barker enjoys spending time drawing, painting, or learning more about the craft by watching videos by other artists. 

"I...