Students Add Pronouns to Zoom Names to Increase Inclusivity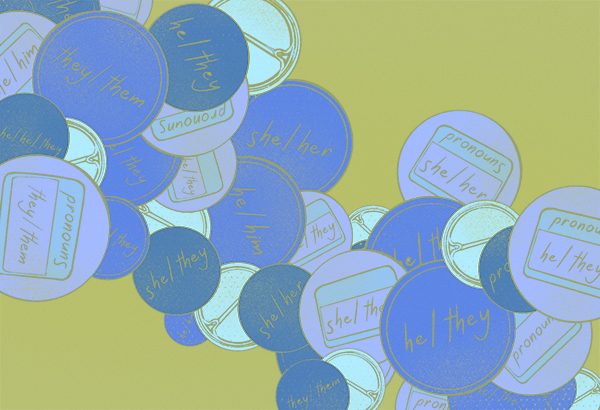 Students and staff now have the ability to add their pronouns to their Zoom name. The Wellness Center provided a link to a Google Form on their website in which students and staff can request their preferred pronouns be added to their Zoom account, along with their preferred name, on January 12.
Wellness Intake Specialist Liana Holcomb McCann said, "By normalizing the use and sharing of pronouns we can help trans and non-binary folx [a term which means 'folks' but includes marginalized groups] feel safe, seen, included. Oftentimes, it is those in the LGBTQ+ community who are used to this practice, so by expanding it to all in our Campo community we can make it a more inclusive and less exclusionary practice."
McCann said she makes "a concerted effort to introduce [herself] in meetings or groups with [her] name and pronouns."
Social Secretary of the Sexuality and Gender Alliance club sophomore Diego Davila Gil understands why some students would not want to put their pronouns.
"A lot of students are singled out for doing something 'Queer' or that only LGBTQ+ students do, like having your pronouns in Canvas or your Zoom name. Allies have to be willing to do these 'Queer' things and show others that it isn't something weird. If enough people put their pronouns in their Zoom name, for example, it loses its Queer meaning. It isn't just for Trans and Gender Non-Conforming students now. It's for everyone," said Davila Gil.
McCann added, "Pronouns are one of the ways we portray our identities. Just like sharing your name, sharing your pronouns lets people know what you want to be called."
Chemistry teacher Stephanie Verbsansky attached her pronouns to her Zoom name in the hopes "that [having her pronouns displayed] signals to [her] students that identifying one's pronouns is a normal thing to do and that it encourages them to do the same."
While not everyone is comfortable with sharing their pronouns with their class, by having pronouns attached to their Zoom name, "Queer, specifically Trans students don't have to 'come out' to their class if they want to be addressed in the correct way…[and] won't be singled out for having them," Davila Gil said.
There are also ways to adapt pronoun-sharing to an in-person class. "This could be done in classrooms, for example, with name tags on your desk where you have the option of adding your pronouns. It could also be a practice that teachers lead with new classes, where you are asked to share your name, you could be given the option to share your pronouns," said McCann.
Davila Gil added that "it's hard to figure out all this pronoun stuff without someone to guide you" and they "expect people to need help."
"In what I'm gonna call the coming 'pronoun revolution,' I want all students to know that gender is fake and it has no rules… a student who goes by he/him pronouns may not look like what you think he should look like and that's okay," said Davila Gil. "There is no correct way to look like a he/him user. Gender presentation does not equal gender identity. It's important not to assume anyone's pronouns and to always ask, because they might use pronouns you didn't expect."
Students can request that their preferred pronouns be added to their name through this link which can be found on the Wellness Center's website. Another way to add pronouns is on the Canvas website by going to Account, then Settings, then Edit Settings. There is a drop-down menu to choose preferred pronouns.
McCann reminds students that "pronouns are personal and adding them to Zoom is optional."
Leave a Comment
Your donation will support the student journalists of Campolindo High School's The Claw. Your contribution will allow us to produce more issues and cover our annual website hosting costs.
About the Writer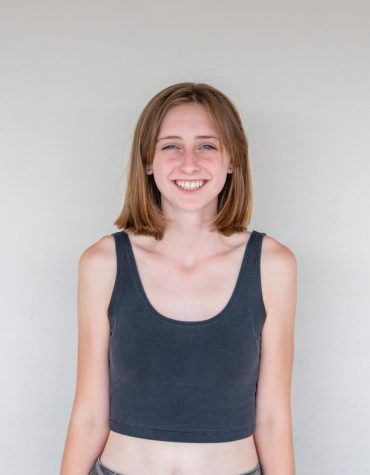 Maggie Doolittle, Editor-in-Chief
Senior Maggie Doolittle has been a Girl Scout since kindergarten, racking up a total of 11 years in her troop. "I have continued [Girl Scouts] because...