Carlyle Joins English Department Amidst Pandemic
Darrion Carlyle joined the Campolindo English department as a replacement for long-time Campo English teacher Charla Powell, who was among several Campo teachers that chose to retire at the end of the 1st semester before the transition into hybrid learning.
Previously, Carlyle worked as an Assistant Adjunct Professor at St. Mary's College in Moraga.
"I am super excited to be teaching English at Campo. Campolindo is one of the 1st schools I started subbing at, and the atmosphere is super welcoming," said Carlyle.
Students of Carlyle's showed excitement to have him as their English teacher for the semester.
"He is so enthusiastic and brings energy and life to our Zoom calls. We are able to show passion in our writing due to the prompts he gives us. I am looking forward to the rest of the semester with Mr. Carlyle," said sophomore Alexander Lodewick.
Sophomore Lauren Koob agreed, "I'm excited for Mr. Carlyle to be our new English teacher because he lets us write about things we are interested in and passionate about, which makes writing a lot more interesting and important to me."
About the Writer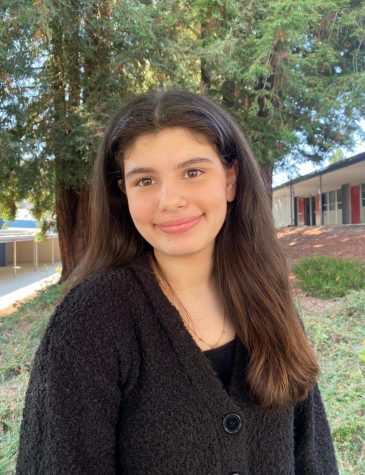 Isabelle Katz, Staff Writer
While sophomore Isabelle Katz has participated in science fairs since 3rd grade, her real passion lies with music. In her free time, Katz writes music...