College and Career Center Adapts to COVID-19 Restrictions
With most in-person school events canceled due to the coronavirus, the College and Career Center has adapted the ways it conducts meetings and workshops to suit district requirements.
Recently uploaded on the College and Career Center website are parent sessions and college webinar Zoom links.
These links are updated often as more information and opportunities arise. There are links for webinar registrations as well as information on AP, SAT, and ACT exams.
Seniors can now also sign up for 1-on-1 Zoom check-ins with College and Career advisor Joan Batcheller. This year's appointments are more limited, so seniors have priority in the fall. Sessions will be open to all students come December.
Senior Brendan Ball, who has had 1-on-1 sessions with Batcheller, said, "[The sessions] allowed me to ask any personal questions about colleges I was considering applying to that I wouldn't have otherwise been able to talk about in group zooms. It was very helpful."
Seniors were able to meet in-person with Batcheller and independent college advisors Kathleen Metheny and Heather O'Donnell at the College and Career Center following COVID-19 safety guidelines. There, seniors could ask questions about various topics and receive in-person help.
Senior Ellie Olson, who attended 1 of the in-person workshops, said, "[The workshop] went really well. I got a lot of helpful ideas for my essays I was writing, as well as what to avoid when applying to certain schools…The meeting was beneficial and I am definitely planning on going back before finishing my applications."
The Monday in-person workshop sessions have been put on hold due to the unhealthy air quality and COVID-19 restrictions, instead moving to Zoom. More information and updates can be found on the College and Career Center website.
About the Writer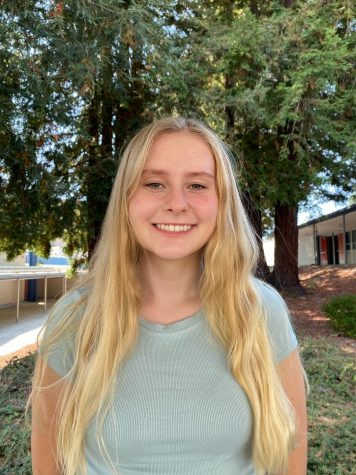 Erika Riedel, Sports Editor
Senior Erika Riedel enjoys volunteering and spreading awareness for multiple organizations. This summer, she volunteered at a number of places, including...