Zoom "Bombing" Disrupts Distance Learning
As administrators, teachers and students have been struggling to complete the school year as a result of shelter-in-place restrictions that have made in-person instruction impossible, some individuals have attempted to throw a wrench in the cogs of distance learning by "crashing" virtual meetings hosted on Zoom. The attempt to sabotage these online instructional sessions has been dubbed "Zoom bombing."
The 1st reported incident occured in English teacher Thomas Duffy's class meeting during the week of April 6. Additional instances of uninvited individuals disrupting Zoom instruction occurred in sessions hosted by history teacher Lisa Herzig and English teacher Shannon Sieckert the morning of April 15.
Sieckert was disappointed when both her 4th and 5th period Zoom meetings were interrupted by individuals who are not enrolled in her courses. "For me, the saddest part is that it disrupts a class culture we worked hard to build all year. This is the one time all week to truly connect "together" and to lose that for juvenile antics is ridiculous," said Sieckert.
Additional instances have been reported by students and teachers during the 1st few weeks following the initial school closure. While most of the Zoom "bombing" appeared to be instigated by fellow Campolindo students, some incidents, like another in Duffy's English course, involved students from other high schools.
Duffy explained that a student claiming to be transferring into his course logged into his Zoom session. "[He] was polite, at 1st, and then asked what book we were reading. Others in the class seemed to recognize the student. I thought it was slightly strange that anyone would be transferring in, but just went on with the Zoom," said Duffy.
Later in the session, the student "spilled on himself, and blurted out some profanity." After, he stated that "he had no friends,"asking another student — which he ironically seemed to know — if they would be his friend. Then, the "bomber" turned off his video, but soon turned it back on to reveal himself dancing while wearing a pink wig.
Duffy was informed by his daughter, a current Campolindo senior, shortly after the end of the session that he had become "Insta-famous" — the bomber had created a music video based on a recording of the meeting. According to Duffy, who asked some of his students, that the "bomber" had previously attended Joaquin Moraga Intermediate in Moraga, but now lived in LA. Duffy supposed that "he gained access to the Zoom, probably from another student."
"It was slightly disruptive, but not the end of the world," Duffy said, but he noted that "all of the participants in my Zoom had their personal privacy violated, as their faces were published online, without their permission."
Teacher have implemented new procedures in order to avoid such disruptions.
For instance, Sieckert prepared a set of "rules" for joining her Zoom sessions: students must include their first and last names as usernames, and mute their microphones if there is background noise. She emphasized that "if the issue persists, I will immediately end the meeting and post a screencast video later."
Duffy explained that he only admits students from the waiting room whose names he recognizes, and has disabled the feature of "invite others to meeting." He also said that he has learned how to remove members from a meeting in case his class is disrupted again.
Other teachers, such as AP Art History and U.S. History teacher Molly Kerr and Spanish teacher Maria Cadenas have been following similar procedures. Kerr said in a class meeting that she "didn't want to admit anyone into the meeting" whose name she did not know, and was using Google Hangouts since it was "more secure."
While many question how such students are getting access to meeting IDs and passwords, those like sophomore Amelia Graves said that, besides Campolindo students revealing such information, "people are sharing passwords and codes on sites like Reddit."
On YouTube and other social media platforms, it appears that Zoom bombing has become a trend, and the "comedic" displays only appear to be encouraging more of such behavior in the future.
"So much has changed in the past few months. There are definitely cracks, weaknesses, and loopholes that some will try to exploit. There is also tremendous potential for creativity and new ways of thinking," said Duffy.
Leave a Comment
Your donation will support the student journalists of Campolindo High School's The Claw. Your contribution will allow us to produce more issues and cover our annual website hosting costs.
About the Writer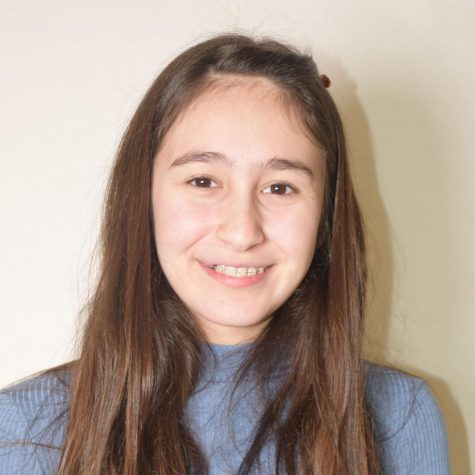 Sheila Teker, Staff Writer
Sophomore Sheila Teker has been interested in health care and medicine since she was in 7th grade. She enjoys volunteering at clinics and hospitals and...