Club Enjoys Ocean Science Competition
The Marine Sciences Club attended its 1st Sea Lion Bowl at the Cal State Monterey campus on February 1.
The Sea Lion Bowl is a regional competition in which students compete in a quiz show-like manner, answering questions about marine science fields. According to the Consortium for Ocean Leadership, it was created in 1998 to encourage youth interest in marine science. Across regions, around 2,000 students from 300 schools participate in these trivia battles.
Prior to the competition, club members prepared using study packets provided by the organization, yet club president senior Lexi Yokomizo noted that "experience played a huge role." Not having attended the event in previous years, they were unsure of strategies that would provide them advantages over other teams.
"We didn't really know how it was going to work – we didn't really press our buzzers, which is actually really important – and they also asked us questions, like, about the Great Lakes, which weren't on any of the study packets," said Yokomizo.
According to the Sea Lion Bowl's website, the 1st event consists of multiple choice or short answer prompts based on sciences related to ocean research, including chemistry and biology, as well as historical events.
Club member senior Serena Stickle was happy the team was able to score several points. "It was a positive experience for me. I'm really proud of myself for scoring a point with the buzzer," she said.
Sickle added that she "was really nervous," yet put her "nervous energy into positive energy, and helped make the event fun for other people."
The club, overall, was thrilled to have participated, and, although they were eliminated early in the competition, they enjoyed watching the more experienced teams continue in the regional finals. Stickle said, "It was cool to see them compete because we went against both teams."
Club members praised Dougherty Valley High School's varsity team, which won 1st place and will advance to the next round of competition in Mississippi.
Marine Sciences Club member senior Ava Sparacio said, "I think it was a really fun experience because we got to go meet a lot of people who had similar interests to us. One of our proctors was an environmental engineering student, which is what I want to go into, so it was nice to be able to see other people going into similar professional fields and be able to talk to them."
Since the Marine Science Club's varsity team is only made up of seniors, they will, unfortunately, be unable to participate in the Sea Lion Bowl next year. "I hope [club adviser Rene] Gilbert can continue on the tradition [of competing]," said Yokomizo, "because it's really fun."
About the Writer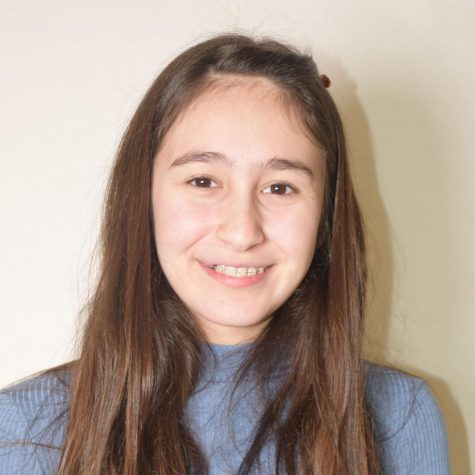 Sheila Teker, Staff Writer
Sophomore Sheila Teker has been interested in health care and medicine since she was in 7th grade. She enjoys volunteering at clinics and hospitals and...