Field Trip Examines More Than Film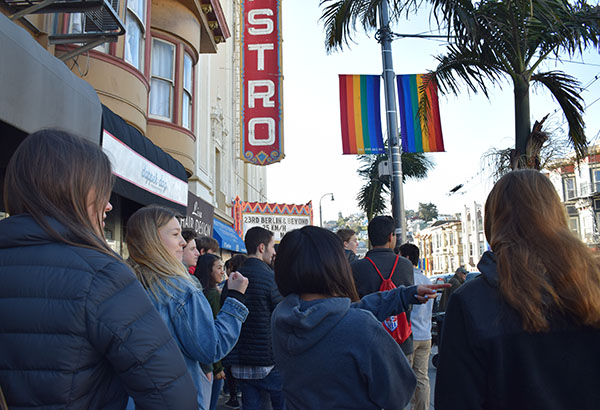 The German field trip to the Castro Theatre in San Francisco on March 8 to see Mountain Miracle – An Unexpected Friendship, a German film about a young girl's struggle with asthma and her time at a lung clinic in South Tyrol, also offered an opportunity for students to experience the surrounding Castro district.
According to German teacher David Blumberg, the outing served as an opportunity for students to "have a valuable day of being exposed to German-speaking culture while still being relaxed."
Yet, junior Ally Lee also saw this field trip a positive way to widen her cultural understanding of the LGBTQ+ community. "I thought it was a lot of fun having the freedom to explore the area. The Castro is extremely accepting of the LGBTQ+ culture and it was uplifting to see the community supported in a positive way," she said.
"Exposure to different things is good in general. It helps people be more open-minded and empathetic. For people who are not that familiar with the LGBTQ+ community and culture, visiting the Castro and places similar may be an eye-opening experience," agreed sophomore Clara Holbreich, who had attended the trip her sophomore and freshman years, as well as in eighth grade.
"Moraga is very homogenous, and San Francisco has so many different neighborhoods that are so different. It's good to be exposed to those and to see that there are people different than who you are used to and they are living in these neighborhoods that have a different feel to them," Blumberg said.
Although the film wasn't necessarily a student favorite, it portrayed a positive message and deepened their understanding of German culture. "To be honest it was really weird, but I think it was targeted toward the right audience and had a relatable meaning behind it," said sophomore Victoria Perry.
About the Writers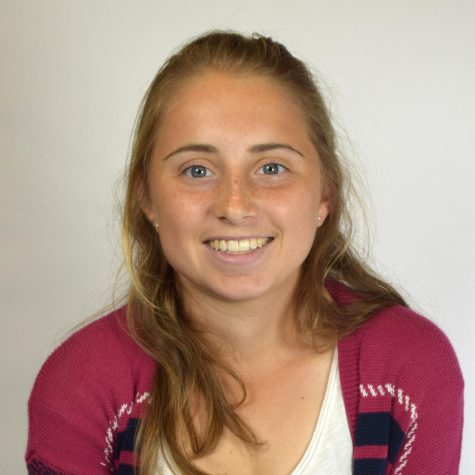 Sarah Naughten, Co-Sports and Co-Business Editor
Senior Sarah Naughten has volunteered at The Lawrence Hall of Science in the animal discovery room and ingenuity lab for 2 years, cleaning cages and showing...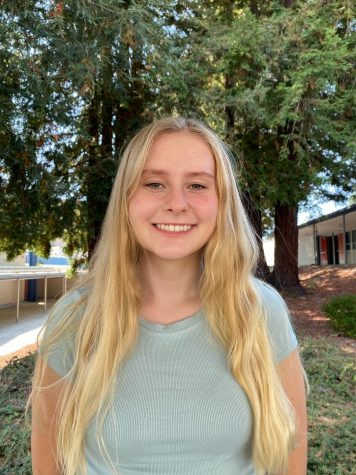 Erika Riedel, Sports Editor
Senior Erika Riedel enjoys volunteering and spreading awareness for multiple organizations. This summer, she volunteered at a number of places, including...