Band Opts for Conference instead of Final Exam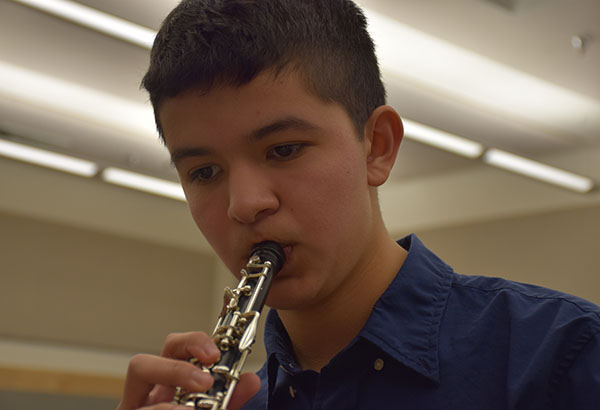 Instead of having a typical final, this year the Symphonic Band has chosen to spend their time preparing for the California Music Education Association (CMEA) Bay Section Winter Conference on January 12.
According to director Johnny Johnson, the band will be performing the song "Simple Gifts" arranged by Frank Ticheli.
The conference is will offer an opportunity for conductors to face various challenges. "We are going to be making mistakes on purpose to see if they catch them, doing the opposite of what they want us to do, like speeding up instead of slowing down, and asking them questions about fingerings," said junior flautist Elizabeth Davis.
According to junior French horn player Michal Kikugawa, Dr. Eric Hammer from the University of the Pacific visited the music class during their preparations. 
"It's definitely way harder because with Dr. Hammer, [he] has brought in so much more than we are used to like playing with emotion, and playing together as a band," said Kikugawa.
Johnson believes that while his students will miss out on the normal performance final, this opportunity is worth it.