Choir Hosts Annual Winter Performance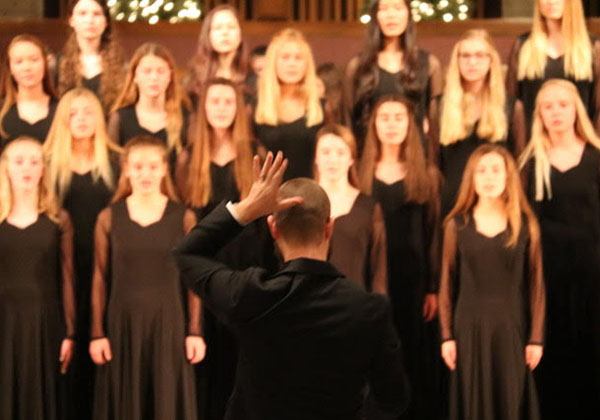 The annual Winter Choir Concert enjoyed a full house on December 18 at the Moraga Valley Presbyterian Church. Male and female Chorale classes, as well as the sophomore Women's Ensemble and auditioned chamber group Bel Canto, performed a cheerful set of holiday music for parents and peers.
Each choir had their own repertoire of music, but also joined together with other groups for a few songs. Freshman Angela Devine, a member of the women's Chorale, was most excited to perform Chorale's shared piece. "We never get to sing with the [freshman] guys, but at the concert we had a joined song and we were all excited to see how it sounds."
Sophomore Sophia Hevel sings in both Bel Canto and Women's Ensemble. Going in, she was excited to perform the song list because she loves Christmas songs. "'Winter Wonderland' is definitely my favorite song because I love [singing] Christmas music, I was so excited to sing our songs in front of an audience," she said.
Other popular holiday songs were included, such as "Deck the Halls" and "You're a Mean One Mr. Grinch." Bel Canto also performed their iconic rendition of "Bring Me Little Water Silvy," a traditional blues song.
According to Hevel, this was Bel Canto's 2nd show of the school year but a 1st for their freshman members. She said she was eager to "hear what the freshman group [had] been working on the past few months" because she hasn't heard them sing this semester.
Sophomore Audrey Gregg of the Women's Ensemble said the Winter Concert had some music that was different than what the group is used to, but "the songs are fun and cheerful, and all the singers had fun with it when we sing," she said.
Sophomore Maddie Ikea, also a member of the Women's Ensemble, agreed that expectations were met when "everyone put in their efforts for the concert so we perform[ed] the best."
Overall, choir director Mark Roberts was pleased with the concert. "I thought we performed at the level we anticipated," he said.
About the Writer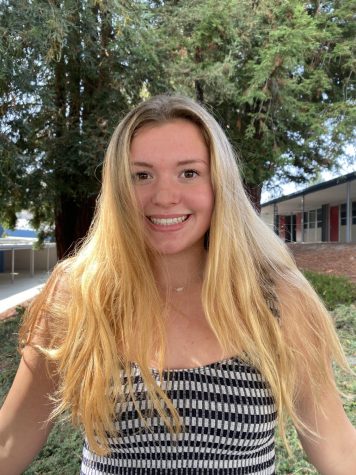 Nicole Kennedy, Opinion Editor
Senior Nicole Kennedy has played volleyball for 8 years and is currently on Campolindo's varsity team. She also played club volleyball at Red Rock East...