Historical Role-Playing Explores Enlightenment
Mia Jay, Staff Writer
December 7, 2018
AP European History students spent their entire class periods on November 29 and 30 dressed up as different influential characters in history, reenacting an 18th-century French salon hosted by Madame Geoffrin.
While acting as historical figures, students engaged in scholarly discussions about different controversial topics and innovative ideas that would have been relevant during a real-life salon in the 1700s. Such topics included La Querelle Des Femmes (a feminist movement), education, morality, human nature, science, religion, and politics.
AP Euro teacher Paul Verbanszky said that the role-playing the students have to do is worth it. "A majority of the students, all of them at 1st, are struggling with the idea of having to become a character, but most of the students really get into it."
According to Verbansky, AP Euro students have been doing the Enlightenment salon project annually since before he was teaching at Campolindo, but the project has evolved over time.
After choosing their characters, students researched them, and wrote a short paper that included a brief biography, their character's influence on human history, and an examination of at least 2 primary sources. Students needed a deep understanding to portray their characters accurately.
Those who volunteered to play the host, Madame Geoffrin, were asked to learn a brief history of all of the other historical figures, make name tags, organize the food, ask discussion questions, and introduce the famous enlightenment thinkers to one another, just as the real Madame Geoffrin would have done in the 1700s.
AP Euro student sophomore Alyssa Levy was among the few that volunteered to portray Madame Geoffrin for her class. "I think people thought of it as less of a duty; to learn just to get a good grade on the test, and they actually wanted to learn the material and know it better because they knew that they were going to be doing something more stimulating," said Levy
Each student was asked to bring a food dish or drink to share with the class as well as dress up in an appropriate costume.
AP Euro sophomore Jack Pawlakos said, "I think the salon kind of forced people to know enough about the time period and their character to maintain a character the whole time with their viewpoints and ideologies rather than just looking up some facts and kind of copying them and not really having to memorize anything."
Sophomore Connie Kim, who portrayed Boron de Montesquieu, said, "I think it's really interesting, I've never done anything like it, so it's a first for me. I think it's really interesting because you can have creative ideas about how you are going to dress up that day or what food you are going to bring."
About the Writer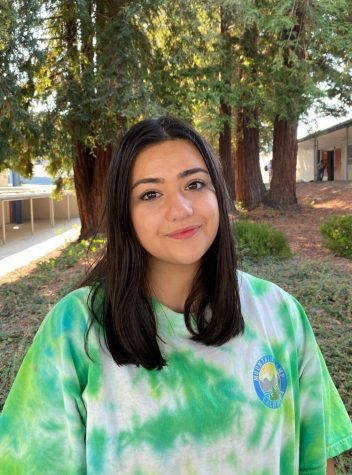 Mia Jay, Business Editor
Senior Mia Jay has been a writer for La Puma for her entire 4 years at Campo and is currently the business editor.

Jay has been dancing at the California...