SAGA Sponsors Face Painting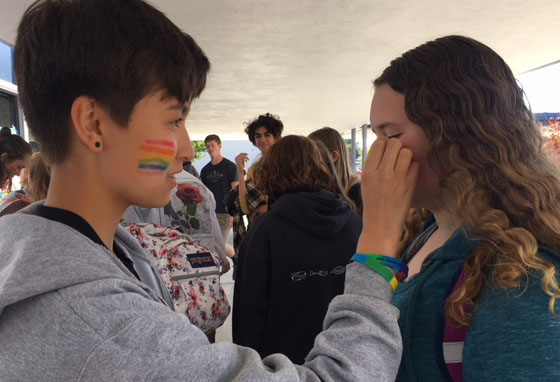 The Sexuality and Gender Alliance Club (SAGA) sponsored a face paining booth at lunch in recognition of National Coming Out Day on campus on October 11.
Club President junior Paige Love coordinated the event with Leadership.
According to club member Robby Nykodym, the booth was about more than coming out. "It's more about spreading the message that we're safe here," he said.
"Our idea with National Coming Out Day was for allies and students who are a part of the community to wear face paint to show others, who maybe aren't comfortable with coming out, that Campo supports them," added SAGA club Vice President Maddie House.
To prepare for the day, the SAGA club provided guidelines to keep students feeling supported, which included making sure that no one was "outed" by their peers and that coming out was not considered a joke.
Love expressed the club's goal for a culture of support from students at Campolindo. "We encouraged supporting those who had already come out, and celebrating their journey as well," said Love. In preparation for the event, club members also created posters and flyers to hang around school and provided members to staff the table.
"I think it's imperative to have events like these at Campo because despite living in a fairly liberal area, we still very much struggle with both a lack of representation for the LGBTQ+ community and outright bigotry," Love said.
"Campo is normally very friendly to queer students, but I just wanted to show to people who might not be out or might not want to tell more people because they don't think its safe that it is a safe place here. If you're thinking about coming out you should totally do it because we will support you," Nykodym said.
House claimed the day was a success. "On National Coming Out Day, I noticed that freshman participation was really high, which gives me so much hope for Campo's future," she said.
About the Writer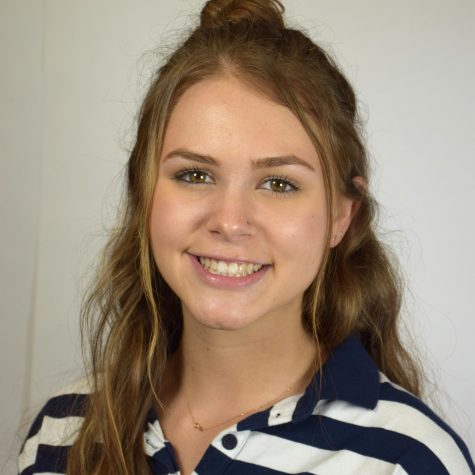 Layla Wright, Visual Media Editor
Layla Wright, senior at Campolindo, is the Visual Media editor on the 2018-2019 La Puma staff.

Wright has been dancing since she was 4 years old, and...