WWII Novel Inspires Regional Reading Program
Collaborating with Moraga, Lafayette, and Orinda libraries, the Lamorinda Teens Reading program will hold a "3 Community- 1 Book" activity during the month of February.
According to campus librarian Sarah Morgan, the activity was developed by herself and Moraga librarian Geneva Moss. "The idea is that as many people as possible from the three cities, Moraga, Lafayette, and Orinda read the same book so we're buying 500 copies of this book called Salt to the Sea by Ruta Sepetys and passing them out to as many teens and parents that want to read it and basically have a big book club during the month of February," Morgan said.
In order to obtain 500 copies of the book, Morgan "got the grant from our union, California Teachers Association… And also, the other librarians from the other community libraries have a little bit of money to help pay for things like that too… It's definitely a group effort," she said.
Because Salt to the Sea is a book based on World War II, Morgan hopes to involve social studies classes. "We're helping the history teachers and history classes to get into it too, and then on the weekends in the month of February, we'll do activities. 1 weekend, we want to rent out the Rheem Theater and watch a movie together about World War II. We want to invite one of the park rangers that was in World War II to come talk to the kids in the community," Morgan said.
Morgan hopes that by hosting this activity, students will be able to realize "that reading is fun and it can be done in a group setting. It doesn't have to be just you alone in your bedroom or be done as just an assignment in class."
Sophomore Angie Louie, who plans on participating, said, "I think it's a really good program and I think a lot of kids at Campolindo probably don't read more than what they're required of in class and so I think this is a really good way to encourage them to get in a group and some of their friends might join in."
About the Writer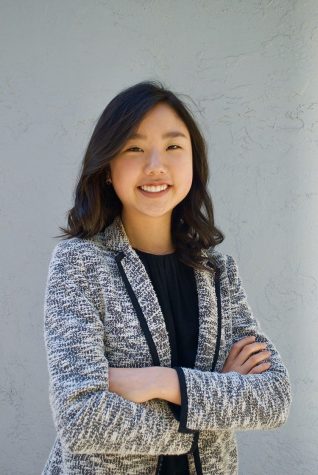 Genie Lee, Lifestyle Editor
Music is something that is precious to many people, but for Genie Lee, it's on an entirely different level. She lives and breathes piano every day of her...