Math Courses Teach Basic Coding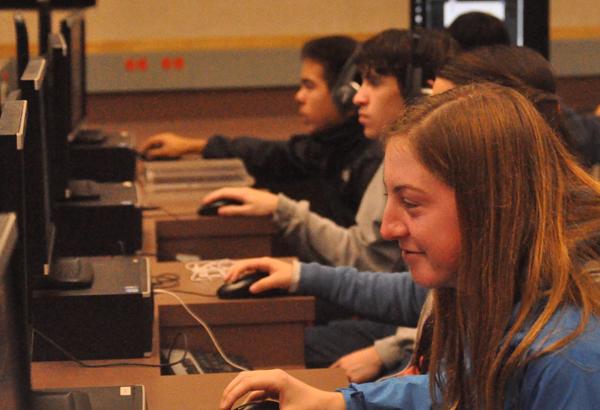 Math students campus-wide participated in the 2nd annual "Hour of Code" from December 1 to December 12.  According to the "Hour of Code" website, they aim to have 100 million students around the world learn the basics of coding and computer science for an hour.
Students worked through 3 skill levels. The 1st program was for beginners, 2nd for intermediate, and 3rd for advanced.
"I am really excited about it [the Hour of Code]. The goal for me is not to turn everyone into a programmer, it is just to let people know that anyone who thinks it is fun and interesting can be a programmer," computer science teacher Carol Paymer said. "I think because it is so much a part of everyone's life it is important to have a general idea of what is going on when you use an app or go to a website".
According to sophomore Chris Fleming, learning the basics of computer coding is important. "I think it is important because technology is becoming critical in how society is running. More and more jobs are becoming technology based," he said.
Sophomore Jack Moser also believes that the "Hour of Code" is essential. "I think it is very good to introduce people to coding. It influences everything that we do, especially in this day of age," he said.
Last year, students learned the basics of coding through gaming applications on iPads.
Moser also believes that this year's coding session has improved. "There were more options this year, unlike last year where there was only one program. It gave us more room to grow," he said.
According to Paymer, the "Hour of Code" is used on different forms of technology each year. "We are hoping to alternate, so next year we will probably be back on the iPads," she said.
Paymer said, "The math department has been so supportive of this program. They gave up a day of instruction for an Hour of Code. I am grateful that they think that the connection between math and computer science is important."