Grad Nite Embarks on New Voyage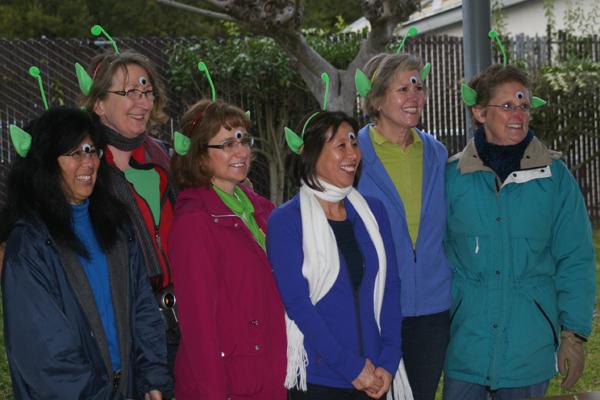 Student sentiment is mixed about this year's Grad Night being a dinner cruise on the Commodore and after dinner festivities on the USS Hornet. On January 28, the parent advisers of Grad Night sent all of the senior parents an email explaining the change.
Former co-chair of Grad Night Michelle Miller explained, "Grad Night is a very parent intensive production and we did not have people who had the time to fill some very important spots. So without volunteerism there was no way for us to put on the Grad Night that Campolindo is used to seeing."
Some students are upset by the fact that their Grad Night will not be held on campus because they wanted the event to be like previous years. Senior Jasmine Nazeri said, "I don't particularly like it. Grad Night is about spending your last night at Campo."
The break in tradition isn't the only thing some seniors are frustrated about. Senior Alex Sobie said, "I don't want to be on a moving boat while I'm eating my dinner. I'm going to get seasick and that wouldn't make my Grad Night fun at all."
However, other seniors like Aja Adair, who aren't affected by motion sickness, are excited for the change: "Well, I think it's totally rad. First I was thinking, 'oh boy, a boat!' And now it's like… 'oh boy, two boats!'"
The email also explained "our contract with the USS Hornet runs from 12:30am – 5:00am. One of the main reasons for this time frame is that we are sharing this venue with Acalanes who is renting out another 'bay' of the ship and this schedule is necessary to allow both schools, Campolindo and Acalanes, to remain separate for boarding, activities and departure."
Senior Karina Hissen said, "It's suppose to be special for us and for Campo kids to spend the night together. I feel like its our last night for us to be all together so it should be just us."
Senior Arman Mostaghimi agreed that "It's Campos grad night and I feel like it's taking away from the closeness our class would typically experience at Grad Night. And ultimately, it is just changing the dynamic of it. Its always just been Campo's Grad Night and it should stay that way."
Because of the change in venue seniors, like Parsa Bakhtiari, are also worried that "the ship will be too small and space will be limited to fun activities that would fit just right on campus." Others, like Alex Mirante, don't seem to mind about Grad Night not being at school. "It doesn't bother me one bit. I mean I don't really know much about the whole thing so I can't really complain. No matter what I know that it is going to be fun so I don't really mind it," said Mirante.
Miller added that "this was done with a lot of thought and consideration for seniors to have a great time in a safe environment and where we can do as much as we can to make it a really special night for everybody and we just wont be able to do that on campus this year."