Kaiser Performances Teaches "Secrets" of Safe Sex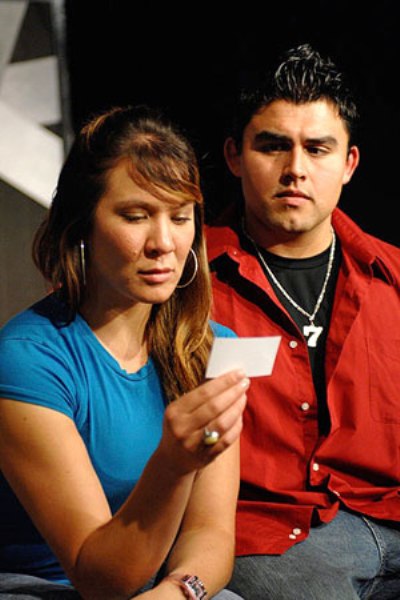 The yearly Secrets assembly by Kaiser Permanente came to Campolindo last week and informed the freshman class about AIDS, HIV, STIs, and practicing safe sex.
Freshman Bridget Coleman thought "the secrets assembly was very informative and taught everyone a lot of important things to think about in life. She also said, "I think the school should have it in the future because it helps teenagers be safe and smart." Freshman Marissa Monopoli added, "I really liked Secrets. The assembly informed me a lot more on HIV and STIs."
The performance mixed humor, drama, and music with different health education topics. The show is about two high school students in a relationship and the problems they and their friends face. The cast held a question and answer session at the end of the skit.
Teacher Tren Kauzer thought the presentation did a good job of presenting HIV, AIDS, and sex in a way that to which high school students would be responsive.
Assistant principal Sharon Bartlett said Secrets does not give the students one single message to take away from the assembly, but it gives them a better base for understanding STDs and HIV.  She also believes the curriculum learned at Secrets "can then be supported, supplemented, clarified, and discussed in the Health classroom."
The performance gave students information about abstinence, resistance to peer pressure, serious risks of being sexually active, and it promoted positive parent-teen communication. Additionally, it taught the audience about possible consequences of their actions and encouraged students to always get tested for STIs if they are sexually active.
Kaiser Educational Theatre programs puts on performances around the country at different middle schools, high schools, and juvenile halls to inform children and help them make the right choices in their lives. Caitlin, one of the actresses in the show, said the main purpose of the assembly was to "educate through an entertaining way, and hopefully it provides everyone with the information to make healthy decisions in their lives."
Kaiser has been putting on these programs ever since the AIDS epidemic in the 1980's. Blanca, another Secrets actress, said it was first started to "debunk some of the myths that were going with [AIDS]." At first, there goal was to inform people on the true facts about AIDS, but today it has turned into a performance about all STI's.
The Secrets program that came to Campolindo has already been to sixty schools this year and will keep continue visiting campuses each day of the school year. For most of the actors that preformed at Campolindo this is their first year doing the show.