Ranking Iced Lattes in the Lamorinda Area
Like many mildly sleep-deprived teenagers, I often turn to coffee to get through my most hectic days. In the face of early mornings, extracurriculars, and late nights spent catching up on assignments, caffeine can be a true saving grace.
Beyond the caffeine itself, coffee has become somewhat of a cultural fixture. Whether you prefer a classic cup o' joe from a fast-food chain or crave a sugary-sweet latte from a local establishment, coffee-drinkers find community in the drink's universal appeal. According to The New Yorker, coffee is "a fixture of social ritual, the product of a vast agricultural production steeped in colonialist history, and the most widely used psychoactive drug in the world."
For Lamorinda's resident coffee fanatics, there is an abundance of choices. While some have allegiances to certain establishments, frequenting the same coffee shop each morning, others remain undecided on their favorite.
With the help of coffee-fanatic senior Halley Campo, The Claw tried and reviewed 5 local coffee shops and restaurants, ordering a small iced vanilla latte for the most consistent analysis. Each coffee was evaluated based on price, flavor, and coffee-to-milk ratio, amongst other factors, and ranked accordingly.
1. Peet's Coffee: 3518 Mt Diablo Blvd E, Lafayette
The roast in this coffee was very flavorful without being too bitter. It had a good coffee-to-milk ratio, a good amount of ice, and was a nice size. However, this latte was a bit heavy on the vanilla syrup – the sweetness was nice, but the vanilla was rather overpowering. We did enjoy the smoothness of the drink, as it didn't have any unfavorable vanilla bean chunks.
2. Philz Coffee: 3597 Mt Diablo Blvd, Lafayette
Although Philz does not offer lattes, as all of their drinks are made with brewed coffee instead of espresso, the quintessential Tesora blend is a good substitute. With medium cream and medium sugar, this coffee was creamy, not too sweet, and had excellent flavor. Philz's classic Tesora blend has notes of caramel and vanilla and has a nice consistency. The caffeine in this coffee is strong without being overpowering.
3. Caffino (Perks): 3489 Mt Diablo Blvd, Lafayette
This drive-thru coffee shop had a great atmosphere, friendly staff, and a wide selection of drinks. The vanilla flavor was excellent – not too sweet or artificial tasting. Though the coffee roast had a nice flavor as well, this latte had a bit too much milk for our liking.
4. Papillon Quality Gourmet Coffees: 67 Lafayette Cir, Lafayette, CA 94549
A family owned coffee shop in Fiesta Square, Papillon has an excellent selection of drinks and pastries. Their coffee roast has a nice flavor, but the milk-to-coffee ratio was not quite to our liking. The latte also could have been better incorporated, but this is still a drink we would try again.
5. Starbucks: 470 Moraga Road, Moraga
Despite the popularity of Starbucks, this iced latte was utterly disappointing. It was quite dark in color, yet the coffee itself tasted more burnt than warm and flavorful. More than the poor flavor, the vanilla syrup was almost sickly sweet and tasted more artificial than "vanilla." Aside from the poor quality of the coffee, the convenience of Moraga's Starbucks may keep us coming back for more.
Leave a Comment
Your donation will support the student journalists of Campolindo High School's The Claw. Your contribution will allow us to produce more issues and cover our annual website hosting costs.
About the Contributors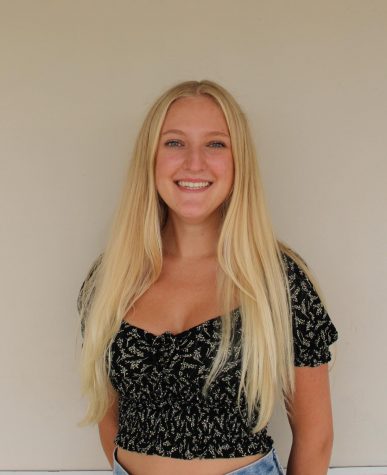 Jensen Rasmussen (she/her), Editor-in-Chief
Senior Jensen Rasmussen has been passionate about ballet since a young age, training and cultivating her love of dance throughout her high school career....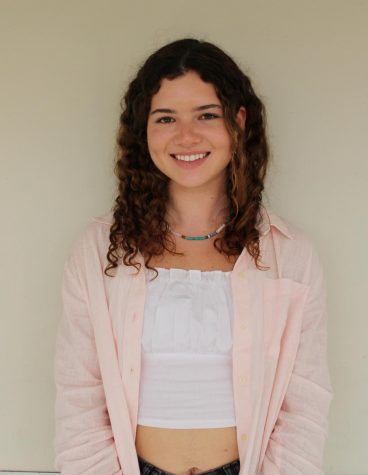 Kiera Roux, Staff Artist
Kiera Roux is a 1st-year Journalism student and senior at Campolindo. She wishes to pursue a career in the social sciences, analyzing and understanding...