Senior Activist Advocates for Global Human Rights
Activist senior Lela Tolajian has been making big changes in our community and for the world.
Last year, Tolajian organized a Global Week of Action Against Modern Slavery, dedicated to raising awareness about modern slavery worldwide. Focusing on publishing an op-ed through publications, Tolajian later shifted towards organizing a global week to educate people on this issue.
"The more I learned about the issue, and the more I realized that it was a really big crisis and not much was happening, I [decided] we should talk more about this. There needs to be more legislation on this," Tolajian said.
Through the Global Week of Action Against Modern Slavery, she was able to work with "a bunch of different organizers and activists from around the world," learning a lot about global organizing in the process.
From the Global Week, Tolajian went on to found a global coalition against modern slavery, which has grown to over 200 members. "I email out ways everyday people can kind of make a difference on the issue, too," said Tolajian.
Writing for Teen Vogue about solutions the UN should be taking to raise awareness and get more people involved in the issue, Tolajian has enlightened many about this horrible problem that is happening worldwide. "I also led a day of awareness. Through that, [I hoped to] draw attention to the fact that more needs to be done to address the issue," Tolajian said.
She wants to inspire others, around the world, to petition about this issue and contact their elected officials. "It was kind of to push for legislation to get more people to understand what's actually going on, because a lot of people don't really know that this even exists…I have [had] people from 20 different countries contact their elected representatives."
Recently, Tolajian wrote for an organization called Women in Foreign Policy, "encouraging more young people to get involved with human rights activism," said Tolajian.
In addition to her human rights activism, Tolajian also established the Campolindo Youth Action Campaign, a club dedicated to empowering students to solve current issues. She wants students to be able to "figure out what can we do in our communities to address issues… we've done fundraisers for the Malala Fund and toy drives," said Tolajian.
In the coming week, set up by the Youth Action Campaign, students will see coin jars in different classrooms collecting money for residents of Camp Hope in Martinez. Camp Hope is an organization dedicated to providing a safe place to live for those struggling with homelessness. This coin drive will be specifically for "residents of Camp Hope to be able to pay for laundry, because they are really struggling to get a lot of basic toiletry needs," said Tolajian.
Leave a Comment
Your donation will support the student journalists of Campolindo High School's The Claw. Your contribution will allow us to produce more issues and cover our annual website hosting costs.
About the Contributors
Claire Birdsey (she/her), Staff Writer
When she was 4 years old, Claire Birdsey was enrolled in her first dance class and has been hooked ever since. Dancing at CAPA in Moraga since 2017, she...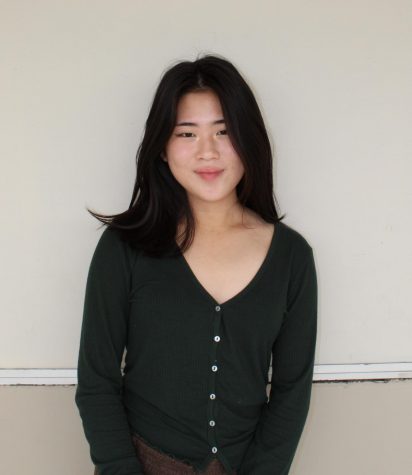 Haelee Chung, Staff Illustrator
Senior Haelee Chung (she/her) is a new member of the art staff at the Claw. Haelee's been painting and drawing all her life, and loves to express her...