ASB Elections Candidate Statements
Student body elections for the 2022-2023 school year are kicking off, and students will vote for their favorite candidate on March 2 with their 5th period class.
Below are statements from each of the candidates for their respected Associated Student Body (ASB) positions.
ASB PRESIDENT (Unopposed):
Junior Marissa Castillo (she/her): "My goal for being president next year is to better bridge that communication and trust and just relationship between admin and students and staff, and also to continue to promote our inclusion and diversity efforts throughout all school and all leadership. And then also continue to boost school morale and school spirit because I think it's really important especially now that we're getting back to a little more normal, we can do more normal things…I want to have more sit down conversations with students and focus on their needs and have admin sit in on those needs and have an also, like, just be that middle person between admin and students so that we can foster a better relationship."
ASB VICE-PRESIDENT:
Junior Alvaro Ledezma (he/him): "The main thing I want to do is I want to help create a better relationship between admin and our student body, because I feel like right now…there's not great communication, not great transparency. And I believe that sometimes…we're not getting our point across [to admin] as well as we could be. I also want to create a more inclusive environment where everyone has a place and everyone can fit in, and no one's really judged for being different from the norm…The Vice President and the President as well as the head of Social Affairs all work really closely with admin and the principal. They have meetings with them weekly, if not twice a week. So I'm gonna use those meetings [and] all the time to express this to everybody's thoughts. And we'll work to get ideas from the general student body, maybe through social media, where people can write in…what issues they believe should be addressed."
Junior Blake Webster (he/him): "I went to the Environmental Leadership Council meeting the other day, I'm gonna try to help them out a lot. Since a lot of people probably don't know this, but [at] our school, the compost actually just goes in the same thing with the landfill. So our school actually doesn't compost, but I want to help the sustainability board with making more of a compost friendly system…I want to expand the advertising sports beyond just football and basketball [which are the] mainly attended sports, I want to help a lot of the…less attended to sports, help them get more audience. I'm on the sports and activities board right now and we've been trying to help with that by posting frequently on different sports and when they have home competitions or competitions near Campo. And then another 1 [of my goals] is I want to help the the social affairs forward with with dances and stuff, because things have just been out of whack for the past couple of years, and I want to help things get back to normal. And then another thing I want to do is since we're having the new principal next year, I really want to help improve student relations with the principal…I also want to help make leadership, the ASB leadership and the Leadership Equity Council work more closely, because that we need to be working more closely with them since at all of us are leadership so we should all be working together."
ASB TREASURER:
Junior Liesel Hilkemeyer (she/her): "My main goals are to get the most out of the funds that we currently have and also increase them through continued and new fundraising programs. So we'll basically be working with both admin, the class treasures and the rest of the leadership [class] to create fun dance themes and have great decorations with some spirit weeks…for clubs and things like that. I'll help organize and budget out all of the funds that we have and make sure they work the best for the entire school population…With these like COVID restrictions lifting, hopefully we'll be able to get a lot more student participation and activities both in school and out of school. My goal is to help that as much as possible, while still making sure everyone is safe."
ASB SECRETARY (Unopposed):
Freshman Noor-Haleemeh Ahmed: "I hope to bring great, positive changes to Campolindo High School."
Leave a Comment
Your donation will support the student journalists of Campolindo High School's The Claw. Your contribution will allow us to produce more issues and cover our annual website hosting costs.
About the Writers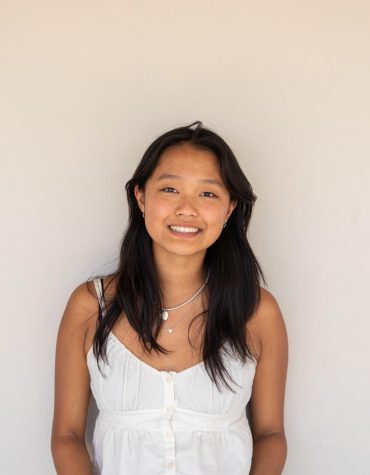 Yasmine Chang (she/her), Editor-in-Chief
Senior Yasmine Chang spends her free time writing short stories and poetry, drawing on her love of reading and music.

Chang gains inspiration from these...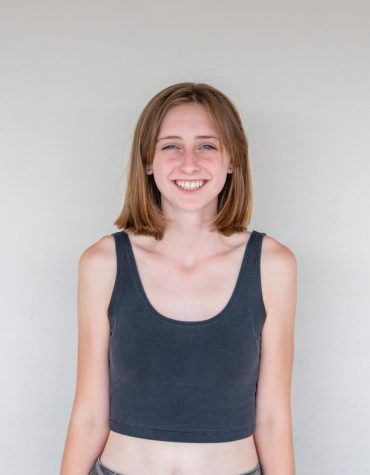 Maggie Doolittle (she/her), Editor-in-Chief
Senior Maggie Doolittle has been a Girl Scout since kindergarten, racking up a total of 11 years in her troop. "I have continued [Girl Scouts] because...