Fashion Culture Continues to Evolve in 2022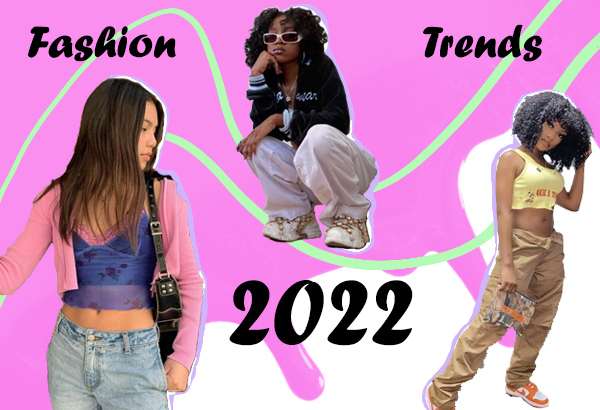 2021 brought about change in almost every facet of life. Our school, social, and personal lives have changed drastically and continue to evolve throughout the second year of the ongoing COVID-19 pandemic. During a period of boredom and self-isolation, many people picked up new hobbies and interests in order to stimulate some form of creativity and self-fulfillment. As we longed for simpler times, new trends began to emerge and even old ones resurfaced after decades of being buried in the Goodwill bins. It seems our fashion choices and social media behavior seek to reinvent the present by embracing the past.
What dictates fashion trends is changing, and with it, the nature of the trends themselves. In 2022, social media platforms such as TikTok are likely to continue to serve as major forces in dictating new fashion styles.
A lot of what determines the popularity of a trend is what or who people choose to emulate. In 2021, much of the inspiration came from social media influencers. Due to paid promotions, fashion icons are constantly advertising new brands and promoting different styles of clothing.
Sophomore Jamie Kelly explained, "If a trend gets popular on TikTok it automatically gets popular in real life, and everyone wants to follow it."
However, many of these trends end up falling off in a matter of weeks. For example, in 2021, trends like animal print and tennis skirts were extremely popular, yet short-lived. The next trend was sweater vests, and the next month, it was fuzzy and baguette bags. Kelly explained that "it's exhausting" chasing and trying to keep up with the relentless cycle of microtrends.
Junior Maddie Maestre also described the trend of indie and bright, oversaturated fashion. "It definitely fell off throughout 2021…I think that in 2022, printed jeans or pants such as zebra, patchwork, swirled, [and] checkered will no longer be trendy." Corsets and corset tops were also a very large trend that she expects to dissipate throughout 2022.
Despite the seemingly endless pattern of overconsumption, there was a rise in shoppers' usage of online re-sell marketplaces like Depop and Poshmark. Essentially, these platforms offer the global community more buying opportunities of recycled items, making selling and purchasing more connected, diverse, and sustainable. Stores like Depop are transforming fashion as all kinds of items, new and old, are resurfacing and circulating through communities across the world. The whole "recycle and reuse" nature of these sites provide a much less wasteful alternative to fast fashion companies like Shein that seek to frantically spin out the latest microtrend using lousy material and unethical production.
Some of the most prominent and noticeable items sold on Depop are of more retro style. For example, sophomore Chase Kivelson said he expects for "90's North Face and other vintage outerwear to keep coming back into style." The North Face's infamous Nuptse 700 puffer jacket made in 1996 is a fashion statement in full swing during the winter months. Part of what contributed to what some call as the "puffer revolution" owes its thanks to an old, resurfacing photo of American model Kendall Jenner sporting a brown nuptse. Since September, the demand for these jackets has risen by a supposed 71%.
Jenner's viral image is often credited as what officially kickstarted the "model off duty" trend. Maestre explained that leather blazers, simple tops, gold jewelry, and wide legged jeans are major components of this style.
Kelly also expressed how sites like Depop are allowing her to "cultivate a personal style much more easily." Prioritizing personal style means finding new, individual pieces while also styling and tailoring what you already have in a way that is unique. Instead of scrambling to keep up with the latest fad, microtrends can be used as inspiration for an individual, more distinct style. Personal style is an investment, but it is infinitely more beneficial than supporting fast-fashion manufacturers.
Kelly went on to say that she feels better about purchasing items on these platforms and from other small businesses because "they're better for the environment and are helping to prohibit overconsumption in the fashion industry." Digital secondhand marketplaces have been incredibly successful at combining 2 of Gen-Z's favorite things: sustainability and nostalgia.
As for 2022 predictions, Kivelson and Kelly both had their own thoughts. First, Kivelson expects to see less and less tie-dye. Tie-dye sweatpants and sweatshirts were extremely popular amongst teens as many adopted a more comfy-casual style for online zoom classes. On trend with the other resurfacing Y2K styles, Kelly expects low-rise flare jeans and other low-rise bottoms to persist through the spring and summer (that also means no more skinny jeans, sorry millennials).
Maestre had her own expectations as well. Similarly, she agreed 2000's fashion will continue to be prevalent throughout 2022. Another interesting idea Maestre explained is very similar to 2021's championed "off-duty model" style. She thinks "this year's version will be the 'ballerina off-duty' look." Pastel colors, leg warmers, ballet flats and tights will be major elements of this fashion style. Maestre added that printed or unique tights will also be particularly trendy, and on the topic of classical and vintage, opera gloves that have already gained some popularity in December 2021 will continue over into 2022.
Leave a Comment
Your donation will support the student journalists of Campolindo High School's The Claw. Your contribution will allow us to produce more issues and cover our annual website hosting costs.
About the Contributors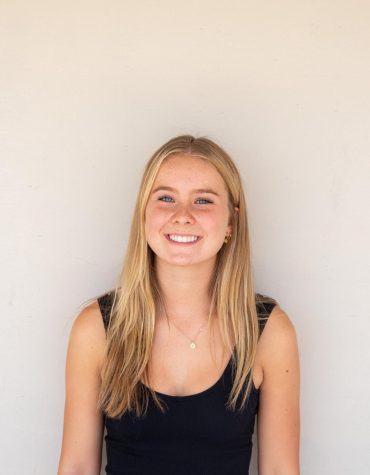 Erin McDonald (she/her), Sports Editor
Junior Erin McDonald has always had an interest in being creative. Recently, she has taken up a passion for nail art and enjoys making new, complex designs...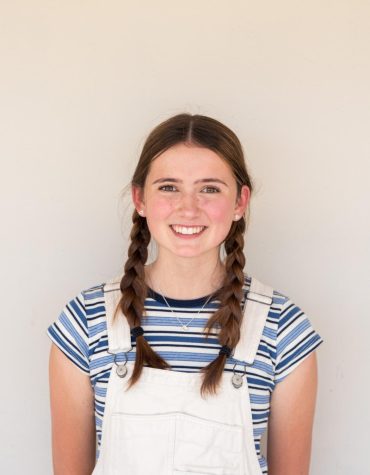 Molly Stephens (she/her), Lifestyle Editor
Junior Molly Stephens has been passionate about the arts from a young age, finding herself fascinated by classic films, novels, and many different genres...