Senioritis Hits Early as College Application Season is in Full Swing
Senioritis: a supposed affliction of students in their final year of high school or college, characterized by a decline in motivation or performance.
While senioritis usually doesn't hit until 2nd semester, Campo seniors already seem to be feeling it in the midst of college application season.
Everyone is at different stages in the application process, and the stress is real. "I feel a lot more stressed recently. I feel like there is a constant cloud hanging over me at all times and like there are needles coming out of my head," senior Alyssa Diggdon said.
Senior Caroline Fitzpatrick said, "I am in a constant state of stress and anxiety. I've already submitted a lot of early action applications through the common app, but UC and state applications are still looming over me."
"Behind," senior Halley Campo said when asked where she is in the process of applying. "I've submitted a lot, but there's still so much to go."
Senior Izzy Grassini has a unique viewpoint on the application process. "The entire concept of applying for colleges is a very interesting phenomenon to me," Grassini said. "It's a weird system to differentiate who gets into 1 college over another — it's all just super subjective."
To help guide seniors through the process, Campo provides the College and Career Center as a resource with Joan Batchellor as the school's college admission counselor. In addition, however, a lot of students hire their own private counselor.
"I got a private college counselor because my brother had 1, most of my friends do, and I just thought it was the thing to do," Fitzpatrick said. "She's actually been super helpful, and is kind of like my therapist."
"I got a counselor because the dance aspect of my college applications is super complicated, so I thought it would be helpful. She's been really useful for helping me organize fineprint deadlines and all the unique aspects of my application," said Campo, who is applying to collegiate dance programs.
Diggdon believes that the resources at Campo could be upgraded. "There are too many kids at this school to all depend on 1 person, [Joan Batchellor]. I feel like it's very hard to get to everyone and be able to actively assist them. It's not Mrs. Batchellor's fault, Campo is just understaffed and so it's irritating when you don't have a private counselor and need to depend on only the school's help."
Seniors have differing perspectives on how it feels for high school to be ending and a new chapter of life beginning.
"Thinking about these being the last few months of high school before college is in some ways relieving, because high school has kind of just felt like 1 long, stressful time. On the other hand, I do feel like I'm really gonna miss it once I'm gone," Diggdon said.
Senior Hudson Reicher said, "It's pretty depressing with a lot of things like sports ending, but I'm also excited to go to college, move away and find new people."
"I knew that this was all coming, but the fact that it is so soon now and so many things are becoming my last doesn't even feel real yet," Fitzpatrick added.
"I cried thinking about it yesterday," Campo said. "Because of COVID we missed a lot of high school, and I feel like we somewhat got cheated."
"If I could give any advice to non-seniors it would be to start your apps in the summer," Fitzpatrick concluded. "You'll be thankful later on."
Leave a Comment
Your donation will support the student journalists of Campolindo High School's The Claw. Your contribution will allow us to produce more issues and cover our annual website hosting costs.
About the Contributors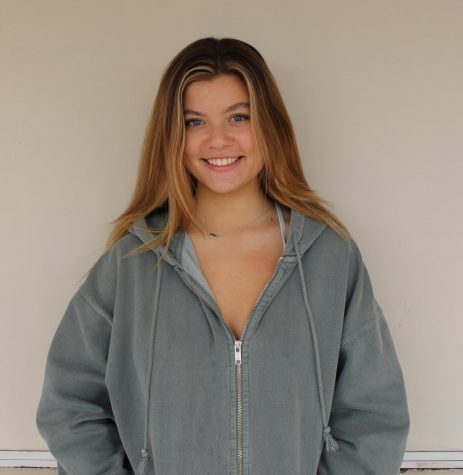 Charlotte Medema (she/her), Staff Writer
Senior Charlotte Medema enjoys listening to many different types of music, including rap, country, and indie. She loves the way it makes her feel and is...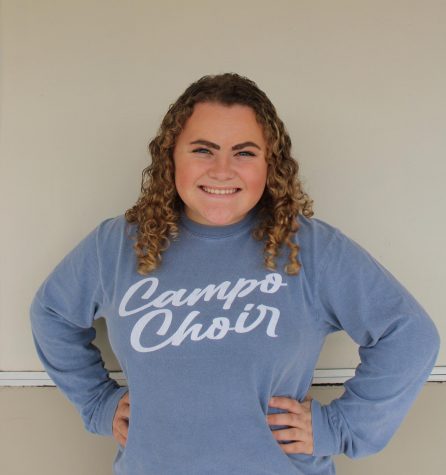 Makayla Erickson (she/her), Staff Illustrator
Makayla Erickson, a senior at Campolindo, enjoys participating in the Campo Choir. From a young age she was fond of performing, but realized her passion...