Goats Find New Home in Campolindo Garden
As of mid October, the school garden has been made the home of 2 new animals: Campolindo's very own campus goats. The goats are named Benny and Boots, and prior to being housed in the garden, they lived on a couple acres of farmland just next to Springhill Elementary School in Lafayette, CA.
The goats belong to Campo juniors Ava and Bettina Curletto. As sisters, both are mainly responsible for looking after the goats and ensuring that they are consistently fed and are staying healthy.
Benny and Boots are Angora goats, bred for their long, soft fur. Oftentimes, Angora goat fur is spun into wool and then knitted into hats and scarves.
Ava Curletto explained that while Bettina, who is a member of Lamorinda 4H goats (a non-profit agricultural program), is mainly in charge of the goats at school, they both come in and feed Benny and Boots in the mornings before school.
Each morning, Ava Curletto explained, "The goats are to be fed about a flake of hay." In the garden's greenhouse, the sisters "keep hay and pellets that are to be given to the goats." Sometimes, the goats are fed calf manna, a type of grain that gives the goats more protein helping them build muscle.
English teacher Thomas Duffy takes his classes on regular trips to the garden about halfway through every 90 minute block period. Duffy believes "the stimulus of the air outdoors and of the trees and plants in the garden [is] a natural way for the brain to be more alive." Allowing his students to go on breaks and visit the goats allows for more focus and attention throughout the class. Knowing that the goats are not exactly fond of petting, Duffy's class enjoys feeding them and some of the other animals in the garden instead.
Students are welcome to visit the goats in the garden during certain times and specific conditions. Art teacher Justin Seligman said, "Students may enter the goat pen with a teacher's supervision, or they may come out after school on Mondays during Environmental Club workdays."
According to Seligman, "Benny is friendly, but Boots is a bit more skittish."
Duffy also added that "Benny, the larger one…is much more likely to come out and interact with [people] while Boots is more timid and tends to hide a bit more".
Ava Curletto said that the goats will hopefully be able to stay in the Campo garden through the end of the year. She encourages students to come and visit the fascinating animals that Campo is lucky to have at our disposal.
Leave a Comment
Your donation will support the student journalists of Campolindo High School's The Claw. Your contribution will allow us to produce more issues and cover our annual website hosting costs.
About the Contributors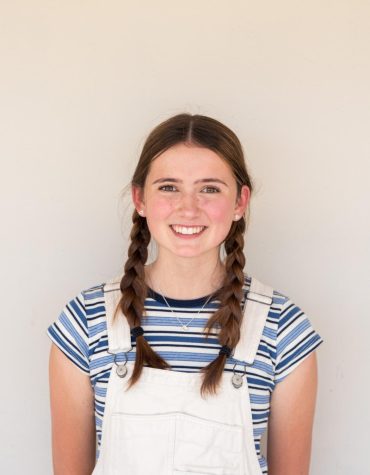 Molly Stephens (she/her), Lifestyle Editor
Junior Molly Stephens has been passionate about the arts from a young age, finding herself fascinated by classic films, novels, and many different genres...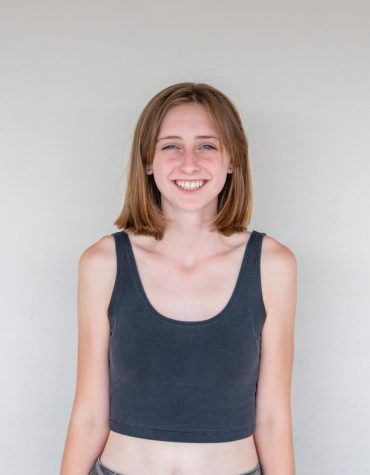 Maggie Doolittle, Editor-in-Chief
Senior Maggie Doolittle has been a Girl Scout since kindergarten, racking up a total of 11 years in her troop. "I have continued [Girl Scouts] because...