Tofeatured: Club Created for Plant-Based Population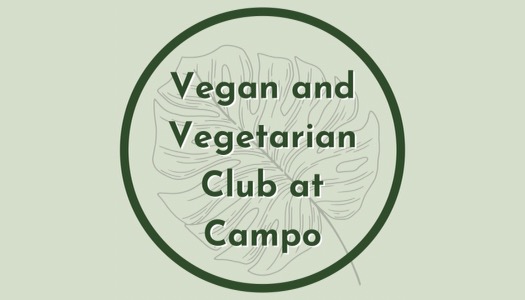 Returning to the club scene this year is the Vegan and Vegetarian Club, a club for vegans, vegetarians, and students interested in learning about plant-based diets to discuss social justice issues and share recipes.
While vegan and vegetarian diets have long existed, Google Trends data shows that interest in veganism hit a record high in 2020, according to magazine company VegNews.
In addition to the "human health benefits of a plant-based diet," science teacher Tren Kauzer noted that eating a plant-based diet is much better for the environment.
"It takes a lot of water to produce meat and a lot of carbon emissions (global warming gases) come from the production of meat. Basically, you can dramatically decrease your water and carbon footprints by eating less meat," said Kauzer, who is currently the club advisor and oversaw the previous Vegan and Vegetarian Club when it existed 4 years ago.
Club president junior Caroline Fitzpatrick, who went vegetarian 4 years ago and switched to a vegan diet within the last year, was inspired to create the club by the "increased attention toward the Black Lives Matter movement over the summer," which "strengthened [her] interest" in social justice issues.
"As I learned more about racial inequity, issues including the gentrification/whitewashing of veganism were introduced to me. Because little attention was being paid to these problems in the vegan and vegetarian community, I took the initiative of creating a club dedicated to shining a light on these issues," said Fitzpatrick. "My goal for the club was to create a forum for students to have meaningful conversations about all topics within the plant-based umbrella topic."
At club meetings, members discuss a variety of topics, from privilege in the vegan community to essential nutrients (like Vitamin B12, Calcium, Iron, and Omega-3 Fatty Acids) that vegans and vegetarians need but may not get as much of in their diets.
Fitzpatrick said that her inspiration for meeting topics "can come from anywhere," and she has particularly learned a lot about "inequity in the vegan and vegetarian community" from TikToks and infographics on Instagram.
"The meetings have been fantastic so far," said Kauzer. "My role is that I just observe. I learn so much from attending."
Freshman Olivia Roesch joined the club because she has been vegetarian for about a year. "I thought it would be so fun to talk and learn about different meanings behind vegan/vegetarian," said Roesch. "I enjoy how we can talk to each other and learn a lot more about being vegan and how it can help. I also like that lots of people in the club have different reasons for being vegan/vegetarian and we each get to share those and learn from others."
Beyond Fitzpatrick's information-based lectures, an important aspect of club meetings are Spotlight Meals, where Fitzpatrick shares vegan recipes or favorite vegan foods.
Roesch also enjoys communicating with club members in their group chat, as people "share their food" and "what they think of them."
"I also am just really happy to know more…vegan[s]/vegetarian[s] because now I feel like I have more reasons to support me being a vegetarian," Roesch added.
While the club has provided bonding opportunities for vegans, vegetarians, and those supportive of plant-based lifestyles, it received backlash online at the beginning of the year.
"I made an Instagram account dedicated to promoting my new club and I was shocked to see so many accounts commenting negative messages on my posts," said Fitzpatrick. Comments included, "Imagine having the same diet as a rabbit," "Veganism is almost as dumb as liberals tryin to take my guns," "I will not eat bugs," "Plants do not want to die for you," and, "What in tarnation is people doing eating grass get yourself a steak boy," according to Fitzpatrick.
While Fitzpatrick said that "these trolls did not discourage nor detract [her] from [her] mission to educate others on what it means to be vegan/vegetarian, in addition to pointing out the many flaws within the community," she wanted to clarify that "vegans do not eat bugs or grass" and that vegans don't strictly eat 'healthy food,'" as there are "plenty of tasty vegan junk foods."
The month of January (or "Veganuary") is a time when some people experiment with plant-based diets or work to include more plant-based foods into their diets. Fitzpatrick has been "incredibly pleased with [her] decision to stop eating animal products" and encourages "everyone to at least try being vegetarian for a few days," but believes that "no one should be forced into doing anything with their body, including a change of diet, that they're not comfortable with."
People "should feel no pressure to force themselves into pursuing a vegetarian lifestyle," said Fitzpatrick.
The club gives new meaning to "Meatless Mondays" as they meet on Zoom every other Monday at 3:30 PM.
Leave a Comment
Your donation will support the student journalists of Campolindo High School's The Claw. Your contribution will allow us to produce more issues and cover our annual website hosting costs.
About the Contributors
Amanda Young, Editor-in-Chief
Amanda Young, a senior at Campolindo, enjoys raising awareness for social justice issues and being active in her community.

She is an intern with Stop...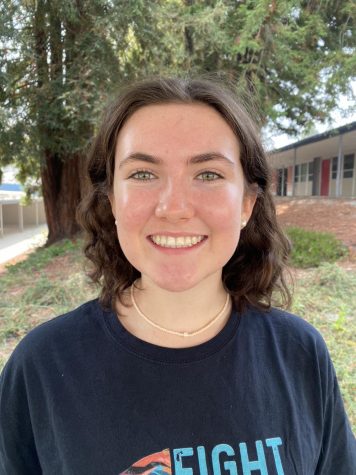 Caroline Fitzpatrick, Photographer
Junior Caroline Fitzpatrick has always loved art and photography. She uses her film camera to capture moments whether she's traveling on vacation or exploring...