Current Events Lead to Rising Political Vocalism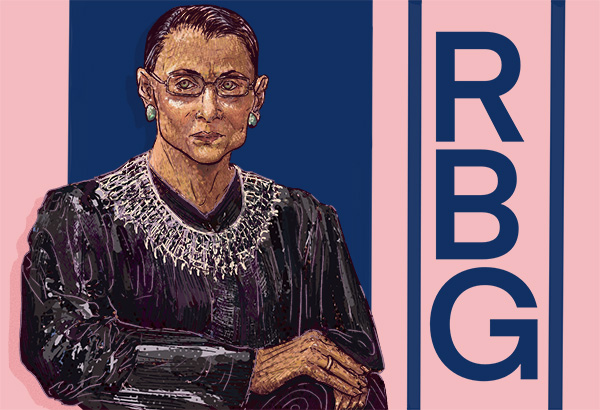 As political tensions build with the November 3 presidential election nearing, students have continued to become increasingly more outspoken. Sharing their views on various social media platforms, they are responding to current events such as the presidential debates and the passing of Supreme Court Justice Ruth Bader Ginsburg.
Students and faculty mourned the passing of Supreme Court Justice Ruth Bader Ginsburg on September 18. Ginsburg spent her time 27 years on the court advocating for women's rights and battling gender discrimination.
"I have always seen her as my role model, but even more so after her passing, because I do not want America to forget about everything she has done," said junior Ainsley Murphy. "Because of RBG, I have more rights as a woman. I am able to attend any college, play sports, and hold specific jobs because of her. My life as a woman is positively impacted because of what she did for the country."
AP Comparative Government and Law and Society teacher Dino Petrocco discussed Ginsburg's death with his classes, and said of emotional reactions that most of his liberal students were outspoken and "distraught" while conservative students "didn't really say much."
"I also wanted to really get into kind of the structure of how all of this will work now, because it's pretty fascinating, but also [to] understand the magnitude of being able to appoint a Supreme Court justice, because at the end of the day, their decisions last," said Petrocco.
Students have used social media to point out the hypocrisy of Senator Mitch McConnell, who denied former President Barack Obama from electing a new justice but is now pushing the effort for President Donald Trump to do so.
Petrocco was both "saddened" and "a little angry" after Ginsburg's death. "On 1 hand, I was obviously saddened by her death, because she's a great justice, she's, you know, an icon… But I do have to say that I was also a little angry, because I think that she should have retired and stepped down, back at a time when President Obama could have appointed her replacement."
According to Petrocco, Ginsburg was encouraged to retire from her position of power under Obama's presidency when she was 84, but declined to do so.
"She's a woman who spent most of her life standing up for herself and not being told what she could or could not do. I mean, that's the very basis of her career is that she was 1st told what she was allowed to do because she was a woman…And so then she spent her career defending the very notion that women will be just fine if men will take their foot off their necks," said Petrocco.
1 concern now that Ginsburg is gone is the fate of Roe v. Wade, a landmark 1976 Court decision that ruled pregnant women have the right to abortion without government interference.
If President Trump were to elect someone before the election, "that person will be a Republican, which will hurt the Supreme Court and country tremendously. The Supreme Court would then be dominated by Republicans, who may take away the rights of women and people of the LGBTQ community. It is essential that a new member of the Supreme Court is not elected before the election, which was also an important wish that RBG had before she passed away," said Murphy.
This decision may be pushed to the next president which puts a greater importance on this coming election, leading to an increase of student voices on social media and voter registration.
Sophomore Elizabeth Chien believes that voting options are a double-edged sword as "people don't trust voting by mail even though it is safer to do that considering COVID19. And again, if people don't trust voting by mail, then they'll have to vote at polling stations. If there are no people to man the polling stations, then how are we going to make sure that there's going to be a fair election?"
Youth Action Committee vice president Sheila Teker adds that "I have noticed a lot more fellow students advocating for/encouraging people to vote, providing information on how to register, what to do, etc. Not to mention, the Youth Action Campaign has also been doing a lot of work as well in regards to voting/working at polls — and it seems that a lot more people are responding."
"With all of these events piling onto one another, I think their impact is both eye-opening as well as overwhelming for many," said Teker, elaborating, "I do not think I can recall people of all ages being as passionate about voting and working at the poll. Previously, conversations regarding the elections were calm and mere discussions; now, the election is the focus of the majority of people's conversations, social media, and the like."
"People are using all platforms possible to spread awareness and encourage people to vote. I think it is definitely time — in fact even overdue — to have people realize that who they vote for symbolizes/represents and directly affects issues which have been so much more prevalent/overt lately," added Tekker. "It is apparent that many groups in our society are tired of playing the 'tolerating game,' because they have endured enough; this election, it is obvious that people are determined to voice their beliefs," said Tekker.
Leave a Comment
Your donation will support the student journalists of Campolindo High School's The Claw. Your contribution will allow us to produce more issues and cover our annual website hosting costs.
About the Contributors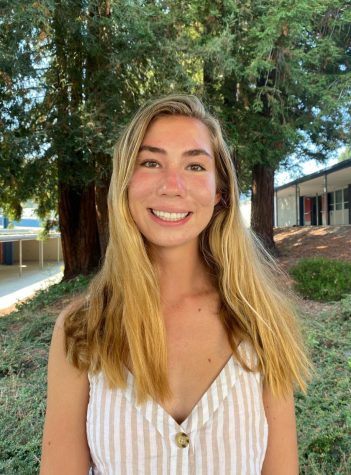 Gracie Woidat, News Editor
Senior Gracie Woidat has a passion for both working and caring for people and animals. She has found her calling by volunteering at the Lawrence Hall of...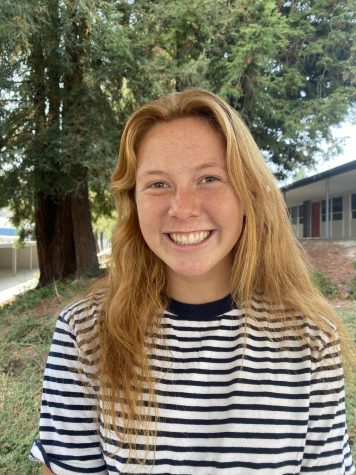 Jessica Rosiak, Editor-in-Chief
Jessica Rosiak, a senior at Campolindo, has always looked forward to exploring new places around the world. "I enjoy going to places that are unique and...