iOS 14 Widgets Prompt Customization of Home Screens
There have been many different fads that have circulated amongst Campolindo students since the start of quarantine, the latest being the customization of one's Apple iPhone home screen.
Apple's new iOS 14 update has facilitated the trend through the introduction of widgets, defined by Apple as "small information displays that can be added to your home screen."
Instead of using folders to organize the phone screen, the update allows users to make the apps of their choice more accessible by creating larger displays of commonly-used apps.
Sophomore Aditya Murthy said, "I have all of my necessary information and frequently used apps in 1 area, so I don't have to scroll through the pages as much… For example, I have the calendar, battery information [of Bluetooth devices] all on the first page, since I started using widgets. It was a much-needed update. "
To add to the widgets, some creative and patient iPhone users have also completely changed the look of their app icons, using an Apple feature called "Shortcuts."
The Shortcuts feature has been available on iPhones since 2018, however, it has just now gotten widespread attention. Users can create a shortcut that opens the app of their choosing, like Spotify or Instagram. The shortcut allows iPhone users to change the cover design of their app icons.
The new iOS 14 widgets and rediscovery of shortcuts has fueled a widespread trend amongst Apple users. People have spent hours revamping their home screens to make them more aesthetically-pleasing, sharing their creations to social media platforms such as Youtube, TikTok, and Twitter.
Sophomore Kaya Lu said, "I have seen a lot of super creative iPhone layouts out there. 1 person redid their entire phone screen to look like Club Penguin, some people are redoing their entire phone aesthetic, some are just keeping it simple."
This trend has also sparked many Apple users to download customization widget apps like Widgetsmith and Color Widgets, allowing users to incorporate design elements into their home screens.
These Widget customization apps have been available on the app store for less than 2 weeks, accumulating over 5 million downloads in this short timespan. As of September 21, Widget Smith and Color Widgets were the No. 1 and No. 2 downloaded apps on the Apple app store.
While this iOS update seemingly provides little more than increased functionality, it has also sparked creativity in the hands of Campo's many iPhone users. Lu said, "I think this trend caught on because everyone is stuck inside more with much more time on their hands…. It is really fun."
Leave a Comment
Your donation will support the student journalists of Campolindo High School's The Claw. Your contribution will allow us to produce more issues and cover our annual website hosting costs.
About the Writer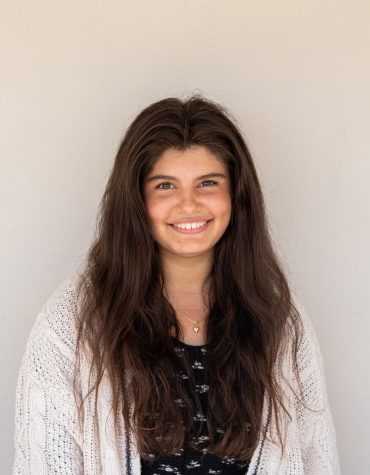 Isabelle Katz, News Editor
Senior Isabelle Katz loves to learn and tell stories. Depth reporting is a passion of hers. "You have to execute the craft of story telling and let the...