Resume-Building Opportunities Diminish during Quarantine
With the shelter-in-place extending into summer and forecasts that COVID-19 will not be leaving anytime soon, many summer programs have been postponed until next year, while others are providing supplemental activities and instruction online.
A popular choice for summer enrichment has been ATDP (Academic Talent Development Program) at UC Berkeley. However, instead of being a physical class at the university, it is now being converted to accommodate online instruction.
"I'm excited that ATDP is still happening online regardless of the coronavirus because I really enjoyed their program last year, but I am sad that I can't interact with my classmates in person," said sophomore Ashley Tsao.
But not everyone is sure their summer plans will be as satisfying as they had originally hoped.
"I'm not sure how I feel. A really big part of programs over the summer is the social interaction. And, the program that I got accepted to, I don't think will translate well to an online format so I am a little worried," said sophomore Maia Drasin.
Conversion to online classes poses a challenge regarding equity, especially concerning access to the instruction. This is because the means of relaying information to attendees does not take into consideration populations that do not have access to technological devices like phones or computers – at Campolindo, even, it is significant to note that many students check out computers from the school in order to access their online instruction.
Popular science-related summer programs that have been canceled include iCLEM (Introductory College Level Experience in Microbiology), SMYSP (Stanford Medical Youth Science Program), and COSMOS (California State Summer School for Mathematics & Science).
In brief, the majority events and classes at universities have been canceled.
Sophomore Amelia Graves, who was planning on staying at Stanford for 8 weeks and attending classes as an undergraduate college student for the summer quarter said that she is "waiting on an email saying when enrollment opens." According to Graves, classes were initially announced as being given online, but enrollment in courses has now been "indefinitely delayed."
"I'm really worried that they are going to cancel it, because it would be great for college applications, and I'm not sure if next year I will be able to get in again. They still give me pretty regular updates…though, so I still have hope," said Graves.
Cancelations extend beyond academic programs. According to sophomore Makayla Erickson, several musical and theatre, as well as outdoor activities-related camps have been canceled.
Other activities such as volunteering at hospitals, nursing homes, children's camps, and the Lawrence Hall of Science have been postponed as well for the same social distancing reasons.
This includes out-of-country programs as well.
Junior Ainsley Woodford originally planned on participating in Global Leadership Adventures' 2-week trip to South Africa, where she would work on a safari, learn about conservation efforts, help with habitat restoration, and take action against poachers. "I had also been admitted into their fellowship program which would allow me to enhance my experience by creating a project that would reflect my time spent there," she said.
However, almost all trips regarding foreign travel have been canceled due to the pandemic. Woodford explained that although she is unable to participate in the program anymore, as South Africa's borders are closed indefenitely, she understands that putting off the program was "the right thing to do" as she had no intent to bring "harm to…the people I would encounter on my trip [and] the animals."
For some, the real concern is whether or not they will be able to find extra-curricular activities that will appeal to college admissions officers.
"This is practically a wasted summer in terms of what stuff you can do to put on your apps," said Drasin. She added that she hoped schools would be understanding when it came to resumés.
"I am saddened to see the things in my personal life get canceled, but…I am less concerned with how this will impact my life and more worried about repercussions on a global scale," said Erickson. "[I'm worried] that this shutdown will continue for much longer than it should because of some peoples' ignorance."
Leave a Comment
Your donation will support the student journalists of Campolindo High School's The Claw. Your contribution will allow us to produce more issues and cover our annual website hosting costs.
About the Writer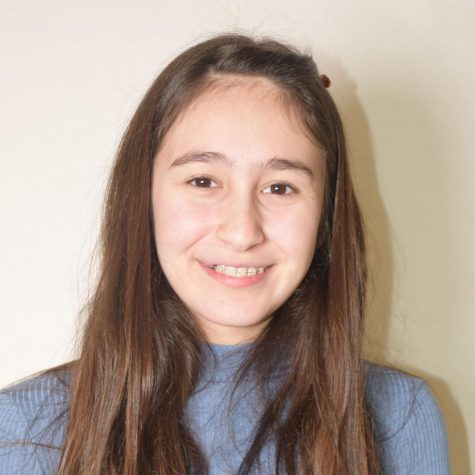 Sheila Teker, Staff Writer
Sophomore Sheila Teker has been interested in health care and medicine since she was in 7th grade. She enjoys volunteering at clinics and hospitals and...