Change to UC Test Requirement Little Help for Juniors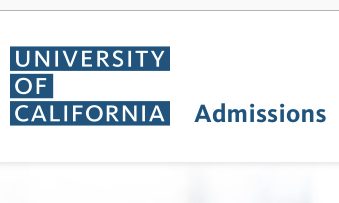 Due to the cancellation of ACT and SAT exams as a result of the ongoing Coronavirus pandemic, the University of California (UC) system suspended its standardized test admission requirement on April 1. This decision will be in effect for fall 2021 admissions only, impacting Campolindo's current junior class members.
But what exactly does this mean for Campolindo's college applicants?
According to college adviser Susan Kjorlien, the purpose of requiring standardized testing is to better understand a student's true readiness for college-level work, and to alleviate the need for college professors to reteach material and skills that should have been mastered in high school.
"The idea is, if you have kids who have grade inflation on their transcript… they can't just rely on that because then they don't know if the kids can do the work," said Kjorlien. "So 1 of the thoughts with the UCs was, 'If we test that, then our professors don't have to start fresh with, 'Here's how you do these remedial things.' Because the professor's job at a UC is really to do research."
In other words, with so many applicants, standardized test scores help admissions officers accurately judge how well a student will perform at the college level, something transcript grades themselves are less likely to reveal.
However, requiring a test score discriminates against those who can't afford to take the test or improve their scores with expensive test preparation. It is also inequitable due to cultural bias that may exist in certain test formats, according to Kjorlien.
Suspending the requirement for an ACT or SAT score will not only help those struggling with the COVID-19 pandemic, but will also increase the diversity of the application pool, as well as the number of applicants. "I think there was good intention in doing it. The demographic that truly benefits from it is the kids that could never apply because they had to have a test score," said Kjorlien.
"So if you're a student of means, and you're a kid in this area, there's no bump to you application wise, because you're most likely not the demographic that benefits from this huge change. You're a demographic that could have taken the test up until March and should take it again, when it opens," added Kjorlien.
Similarly, Campolindo's college counselor Joan Batcheller believes this new policy won't have much effect on college admissions for her juniors. "They're doing the politically correct thing by saying we're going to be test optional, but who are they still going to take at the end of the day? They're going to take those kids that have shown and demonstrated their brilliance in their categories or in their majors that they're applying into," said Batcheller.
Junior Sahaana Rajesh was happy that the UCs went test-optional. Rajesh, who had signed up for the April administration of the ACT, now plans to take the test in June, which "adds more stress" since she "wanted to get it done earlier rather than later."
But, Rajesh said, "I think it was a good decision because it puts less pressure on those who can't, or don't want to, submit."
"The UCs' decision about making tests optional helps reduce the amount of stress students have to manage during this time," agreed junior Alex Sastokas.
According to both Batcheller and Kjorlien, 1 of the things UCs look at the most is rigor. "So [for the UCs,] nothing is going to replace the power of academics, because the schools are hard, and the professors' jobs are to do research…So they have to make sure that there are metrics in place to show that when you get there, you can hang with it," said Kjorlien. "And the only way to do that is, did you take the hardest classes to prepare yourself and did you do really well?"
Therefore, report card grades at Campolindo are meaningful, as they represent achievement in a highly competitive academic environment that requires students to meet high standards in a variety of disciplines while also participating in a broad range of extracurriculars. "I think the way that UCs operate, you need to prove you can be able to manage yourself in your life and your courses," added Batcheller.
"It's just the same as today, in my opinion, that if that's your dream school, you're still gonna apply to the school," said Batcheller. "Because it's 1 application for all the UCs, it's easy to apply to them all…because you never know, and I think it's good to go for your dream school."
Leave a Comment
Your donation will support the student journalists of Campolindo High School's The Claw. Your contribution will allow us to produce more issues and cover our annual website hosting costs.
About the Contributor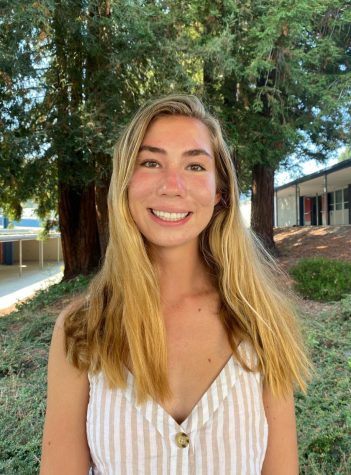 Gracie Woidat, News Editor
Senior Gracie Woidat has a passion for both working and caring for people and animals. She has found her calling by volunteering at the Lawrence Hall of...