Multi-Talented Hiett Headed to Rhode Island
Senior Carter Hiett, who hosts his own website, www.carterhiett.com, in order to showcase his woodworking, photography, and films, is headed to the prestigious Rhode Island School of Design following his high school graduation.
Hiett 1st began woodworking during his freshman year. "I have always loved making stuff with my hands before and designing things. And I took [woodshop] and I just really fell in love with that art," said Hiett.
Hiett picked up photography later. "I had actually done some traveling in Italy, a couple of years ago, and I started just taking pictures with my iPhone and I was really happy with the results," said Hiett. "And then I found this old film camera at my house. And I started shooting with an actual separate camera and I really dove deep into it there."
Photography teacher Collette Sweeney praised Hiett's breadth of both interest and skill. "[Hiett] is very much involved in the process. He is careful about how he works; he takes notes. He shoots a variety of different films and makes comparisons," she said. "So he's got that approach to the technicalities of using film and lenses that elevates what he does."
Senior Sam Ghiselli, a close friend, said that Hiett, "is acting more professional with [his photography] and he will go places to get cool shots and he has gotten more and more professional recently."
The Rhode Island School of Design is the #1 art school in America according to Niche.com.
Hiett is excited to be attending RISD next year. "I think I'm going to be heading into the film-making, animation video direction or the industrial design direction. I would love to do both because they do offer a dual major program," said Hiett. "I would love to make movies, I've always had a fascination with that sort of thing and I like writing scripts and that kind of thing."
About the Writer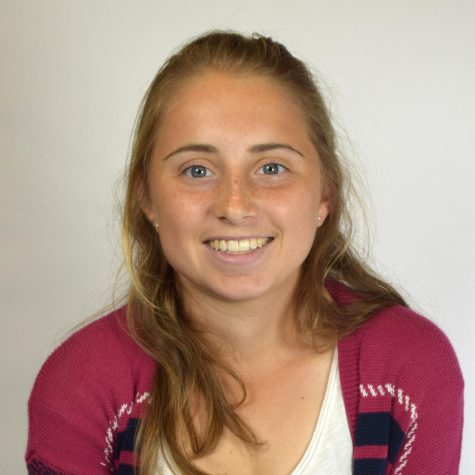 Sarah Naughten, Co-Sports and Co-Business Editor
Senior Sarah Naughten has volunteered at The Lawrence Hall of Science in the animal discovery room and ingenuity lab for 2 years, cleaning cages and showing...