Financial Crisis Inspires Stockbroker to Teach
While David Talcott, the new AP Physics 1 teacher, is in his 13th year as an educator, he began his professional life has a stockbroker.
Talcott started working as a stockbroker in 2007. Although Talcott enjoyed working with clients, he did not enjoy his work environment. "I just got stressed out because there's so much pressure to win all the time and everyone that I was working with was very stressed out all the time," he said. "It was just not a great environment wondering what this life is going to be like for the next 40 years."
In January 2008, the financial crisis began, leading to the near collapse of the nation's economy. "It wasn't a total loss[…] for me it was just one of those revealing moments where I decided that my life's course had to change and this was the help I needed to get it in the right direction," said Talcott. 
After the crash, Talcott decided to become a teacher, as his favorite part of stockbroking was teaching clients basic financial principles.
Talcott chose to teach physics because it was "the path of least resistance."
"It is easier to get a job teaching physics than it is math or history or English, there's just less competition," said Talcott. "I love teaching; it makes me happy, so that's why I decided to do it."
Senior Katie Ye said, "I think [Talcott's former career] is really impressive but more importantly I'm really grateful for the fact that he's here at Campo teaching AP Physics. The fact that he's dedicating himself to helping students improve is really amazing."
According to junior Jessica Darfler, Talcott has transitioned well to Campolindo. "I honestly had no idea what to expect and it could have been anything and I really liked how it turned out," said Darfler.
About the Writer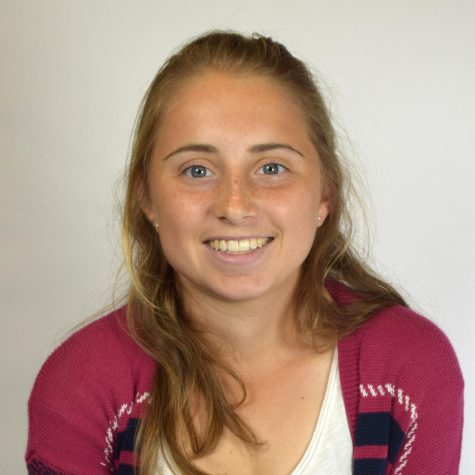 Sarah Naughten, Co-Sports and Co-Business Editor
Senior Sarah Naughten has volunteered at The Lawrence Hall of Science in the animal discovery room and ingenuity lab for 2 years, cleaning cages and showing...