Dress Drive Supports Summer Camp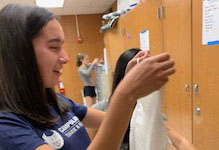 Sophomore Amanda Young's Wonder Club collected a total of 97 dresses, 27 items of jewelry, and 2 makeup sets for their "prom" dress drive for Camp Wonder, a summer camp designed specially for children with skin diseases.
Young and club member sophomore Helen Kaidantzis sorted the donations on May 18. "I am super excited about how the drive turned out, we got way more than we thought we would, and we also received some especially nice items that were in great condition," said Young. "I'm happy because I know the kids will be really happy!"
Young added that she appreciated Camp Wonder's mission, which is why she chose to hold the drive. "I really love the organization because it gives people with skin conditions a place to be normal and has a good summer experience," she said.
Kaidantzis said, "I am so proud of Amanda for carrying out this drive and very satisfied with the result."
According to Young, the outcome of the drive was uncertain because she "wasn't sure if we advertised it enough," but in the end, Young was "grateful that so many people had things lying around they were willing to donate."
Club member sophomore Jessica Darfler agreed that the club could've done more to advertise, and said that "sending out emails would've been good to spread the word."
Young plans to continue running the Wonder Club next year. "I would love to keep spreading awareness about skin diseases because they are really common but not contagious at all, which is a big misconception," she said.
About the Writer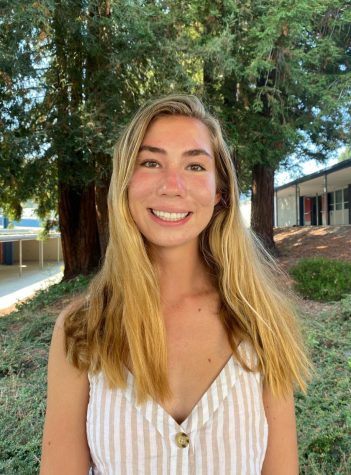 Gracie Woidat, News Editor
Senior Gracie Woidat has a passion for both working and caring for people and animals. She has found her calling by volunteering at the Lawrence Hall of...