Local "Foodies" Flood Instagram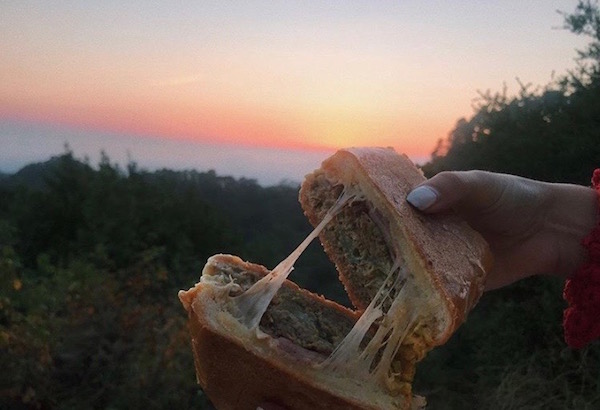 Last year, senior Kellen Kvech was featured in La Puma for her hit Instagram account, @grilledcheesemama. Since then, multiple students have started there own Instagram "foodie" accounts documenting eateries around the Bay Area.
Senior Kayla Coane began her account, @thatfooddoee at the beginning of her junior year. Coane has over 150 followers and 163 posts of her favorite meals.
Coane said she began her account in September 2017 as "a way to look back on meals" and remember what restaurants she enjoyed.
Unlike Kvech, whose account focuses solely on one type of cuisine (ooey gooey grilled cheese), Coane's tastes are much broader.
Coane gets her inspiration from Yelp "100%" of the time. Her account features a range of food genres, from Latin American to Asian to American–and everything in between.
"I'm working on the ratings," said Coane. "My followers have been requesting that I rate restaurants and service, so I'll try and incorporate that more into my posts."
Meanwhile, junior Allie Appleton (@goodeatsz12) started an account in December 2018 to document her meals. Appleton finds new restaurants from other food accounts or takes recommendations from her parents, who are "big foodies" as well, she said.
Coane is personally "flattered" by the slew of food accounts that have popped up since she began hers a year and a half ago. "It's cool that people have the opportunity to go out and take good pictures of their food," she said.
Appleton and Coane both hope that their content inspires peers to try new places.
"I think that anything can inspire someone to go to a new restaurant if they see a great picture on social media," said Appleton, referring to the stories she puts on her personal Instagram page, which gets more views than her actual food account. While close to 1000 people view her stories, @goodeatsz12 currently only has 22 dedicated followers.
"A lot of people come up to me and ask me for goods food places to go to," added Coane.
As food accounts gain popularity, certain posts have even been "reposted" by restaurants. Coane's posts have been featured on the Mikuni sushi Instagram and Heritage Eats page.