Dedicated Dancer Earns Nutcracker Lead
Sophomore Cat Dunbar will dance as the Snow Queen in CAPA's annual Nutcracker showcase, which opens on December 6. 
Her selection for the lead role in the holiday classic was a surprise to Dubar, as the part is typically given to a more experienced dancer. "The odds were really against me," she said of the tryout process.
Dunbar proved her talent by learning all of the choreography on the spot for her first rehearsal. Sophomore Katie Stephens, who has been dancing with Dunbar since they were 8 years old, said, "It was very in the moment and something very like Cat to do."
Dunbar's talent is know unknown. Last year, Dunbar was one of only 2 freshmen who were moved up from junior ensemble to senior ensemble. Dunbar said, "Now, being a returner, I'm 1 of the people others look up to rather than the person looking up to people."
Dunbar has thrived in the competitive environment of her dance studio, California Academy of Performing Arts (CAPA). "The teachers really look at your dedication at CAPA and I'm there every day, I don't miss class, and I think they know I want to pursue dance as a career."
Dunbar began dancing at CAPA when she was 5 years old. Since then, she has suffered through countless grueling rehearsals and recitals. She's done all types of dance– ballet, contemporary, hip-hop, tap, jazz, and even some occasional Irish and Bollywood. From dance classes to Nutcracker rehearsals to her teacher's assistant position at the Lines Ballet Studio in San Francisco, Dunbar spends 20 hours on dance most weeks.
Not unlike other successful athletes, Dunbar has overcome many setbacks. In 6th grade, she was diagnosed with patellar tendonitis after injuring her knee and couldn't dance for 9 months. She also has to wear a back brace due to scoliosis.
Dunbar's commitment to dance has never wavered. Even with her injuries, she showed up to CAPA every day. "My teachers were like, what are you doing here and I just told them that if I can't physically dance, I at least need to be emotionally at CAPA."
Dunbar has since rebounded from her injuries and believes she has become a better dancer as a result. "I did take dance for granted and it was a routine part of my life and once it was just abruptly gone, I realized how important it is to me," she said. "It didn't help my body at all but it helped my spirit and that's what makes me stand out."
Dunbar's passion for dance has been recognized by many instructors at CAPA. Rachael Chew, Dunbar's ballet teacher, said, "Cat has grown tremendously as an artist. She doesn't get discouraged, she uses her strengths even more."
Dunbar hopes to pursue dance as a career. "I want to do everything. I want to go on Broadway, I want to be on a concert-wise kind of environment, I want to choreograph," she said. "Not doing it is not a possibility. I need to dance for the rest of my life."
About the Writers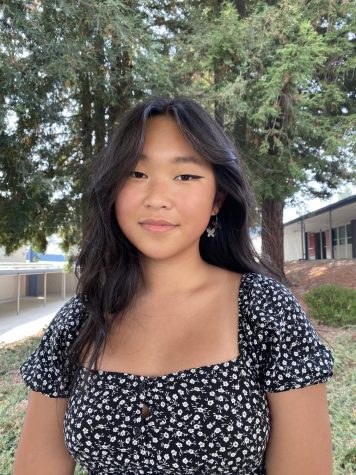 Mindy Luo, Visual Media Editor
Senior Mindy Luo has spent her high school career utilizing her artistic skills as a vehicle for her commitment to various social justice movements.

Luo...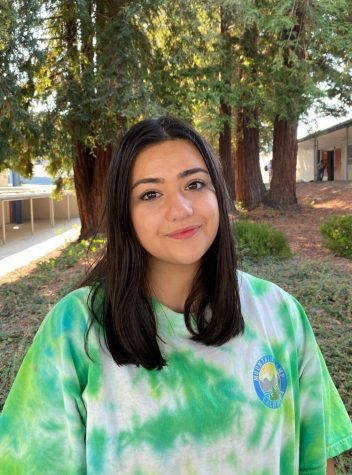 Mia Jay, Business Editor
Senior Mia Jay has been a writer for La Puma for her entire 4 years at Campo and is currently the business editor.

Jay has been dancing at the California...