Frosh Seminar Scaled Back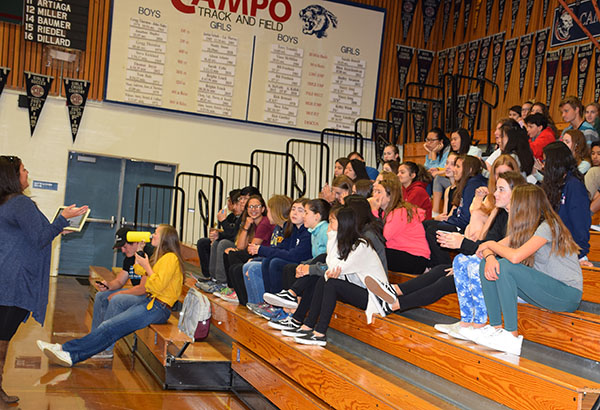 After its debut last year, the freshman seminar program has been updated in response to feedback from students and teachers. The new 5-week format has been reduced from last-year's 10-week program, but is still intended to acquaint 9th grade students to fundamentals of campus rules a
nd policies, as well as offer guidance on how best to approach both academic and social challenges unique to high school.
"I think that it is most helpful in the fact that it also helps them connect to each other," said seminar instructor Chris Walsh of the social b
enefits of the program.
There are those, however, who would rather not attend these mandatory sessions.  Some students who experienced the program last y
ear did not find it useful.  "I think that they shouldn't have it at all, it's pretty dumb," said sophomore Victoria Buquing.
This year's program will present a new topic in each of its 5 weeks. "We've had connectedness and communication with teachers, developing the teenage brain, digital citizenship, diversity, and media literacy," said language teacher, Leticia Del Toro. These topics are deemed by the creators of the program to be most important to students new to high school.
"I think that what we provide in freshman seminar is the springboard and just an overview of a lot of these important topics and it gives students something to think about and develop their learning more in other classes and with their parents," said Del Toro.
Walsh said, "I think 5 [academy sessions] is good, because they're sequential, so kids can come back with questions from last week as we introduce new topics. I also think it's going to help the freshman actually think and would then ask their parents, teachers o
r fellow students."
The new, scaled back format is appreciated by some students. Freshman Hayden Prizeman said, "I like the class and it is pretty helpful. I think the information is useful on how to get info and how to get involved in Campo events."