Photo Hobby Turns to Fashion Freelance
The photography of Randall Gee, @randgee on Instagram, has evolved from iPhone sunset pictures to innovative fashion photography as the high school junior continues to define his artistic vision while following a passion that he has harbored since 7th grade.
Gee acknowledged that the unpopularity of photography among his male peers is 1 of the reasons that encouraged him to pursue it. "I felt like I wasn't good enough to be respected for doing photography, and even more so because it was something that wasn't typical of a boy to do. So I really tried to become good at photography," said Gee.
Gee explained that when he began photography it was nothing more than a lighthearted hobby. "I wasn't taking [it] too serious," he said.
Throughout the years, however, "I've found something I've really loved to do. That's the other side to finding this niche of mine, something to call my own, yes, but it's also extremely fun to explore something that I'm so passionate about," said Gee.
Gee transitioned to focus more on fashion-centered photography, rather than his initial portraits and landscapes. "I feel my artistic vision has been the most true it's ever been, and I've become the most satisfied with my work, and that is through fashion photography," he said. "I see my photos now as focusing not just on the model, but also what they're wearing. Also I'm stylizing my editing into a more high fashion way. I always give guidelines for what I want my models to wear.  I have a specific pin board that I've created to provide inspiration. My love for fashion has only coincided with my love for photography."
"He's definitely grown from his iPhone shots of boba to his fashion portraits that capture his eye for art and style really well," agreed junior Devon Wood, Gee's neighbor, friend, and model. She thinks he has come a long way with his photography.
Gee has been fortunate to have several of his classmates as subjects for his work.
"A lot of people tell me, 'Oh, your photography is so wonderful, but it must be so easy with such beautiful models,' and I've always thought that was such an odd back-handed sort of compliment," Gee added. "Of course my models are beautiful, but what I love about fashion photography is that it's not only about 'looking good,' it's about the clothing, the pose, the mood of the shot. I've been able to experiment more because I've thrown out the idea of taking 'beautiful' photos. I want to take artistic photos, not just 'pretty' photos."
Gee looks to defy societal expectations while expressing himself artistically. "I try to shoot models who have unique looks. Beauty is such a fragile thing and is perceived in a unique way by everyone.  I want to be able to expand the societal view of what one views as 'beautiful,'" he said. "I also just want to share my artistic vision, and I hope that it can inspire other people to follow their own artistic intuition."
His models appreciate the opportunity to be in front of Gee's lens as well. "He's really nice and helpful, because like, I never know what I'm doing," said junior Madison Caviness-Derby, a model and friend of Gee's with whom the photographer has collaborated with on a number of photo shoots. "The pictures always come out looking pretty good."
Gee has worked with multiple companies and received compensation for his work, but expressed his disappointment regarding a lack of paid fashion photography gigs. "My first big [paid gig] was a series of lifestyle photos for this brand, SicCup- think Walmart Hydroflask," he explained. "I've also done a couple of shoots in exchange for goods, for a couple of clothing companies- for example, Shapes USA and Stitch Made Goods."
Though the jobs aren't always ideal, Gee has found gratification in a few. "Recently I shot an event for a start up company empowering young women in the work force. They're called 'Elevation Ally', and I shot a career summit for their new company. I've become close with their founder," he said. "It's also very rewarding to be supporting a cause that I believe in."
Gee is unsure of which path he wishes to take regarding his talents. "For right now, I don't know where I want to take my photography," he said. "I'm not sure if I really want to do this as a career, but definitely as a hobby. I think I'm too passionate about it to not follow through with it in some capacity."
About the Writer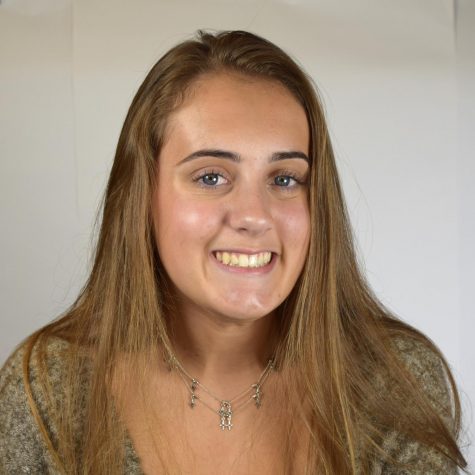 Madeleine Singh, Opinion Editor
Madeleine Singh is a senior at Campolindo and is looking forward to her 4th year as a member of the La Puma staff.

Singh served as sports editor during...