Wood Tech Legend Retires
In Don Dupont's office there hangs a poster that reads, "I train people to make beautiful and useful things with their hands."
Armed with a background in art history and decades of experience as a professional woodworker, Dupont took over the Campolindo wood technology program 16 years ago. This year, Dupont is retiring, leaving behind a legacy of excellence.
He is a "great asset to the woodworking program," said one of Dupont's former students, Joey Kochlacs, who now operates his own furniture business.
"Mr. Dupont is incredible. I'd say it's hard for an outsider to realize just how spectacular of a teacher he is. His thoroughness in teaching his craft, which is woodshop, is unparalleled," said video production teacher Justin Seligman, who has known Dupont professionally and socially for 11 years. "I've never met a teacher who teaches any subject as thoroughly as Don Dupont teaches it. He literally wrote the safety manual for the state of California."
French teacher Ed Willy, who is a longtime friend of Dupont's and arrived at Campolindo in the same year, called Dupont the core, heart, and soul of the career tech department. "Mr. Dupont has kept alive a trade and an art form that is absolutely necessary for us in our culture," he said.
"He's literally the most highly regarded person in the state of California doing what he does," said Seligman. "I don't know of anyone else who commands the kind of respect and esteem from his peers as he does."
During his Campolindo tenure, Dupont maintained and expanded the school's wood tech program, modernized its woodshop, led a statewide push for safety in wood technology, advocated for the value of hands-on career technical education, and inspired a generation of students.
"The 2 things I am most proud of during my time at Campo is having taught more than 1700 young people how to safely and creatively use woodworking hand tools and machinery, and in so doing having empowered them with life-sustaining and life-fulfilling skills," Dupont said.
According to colleagues and former students, Dupont's impact has been huge.
"I feel that he has kept alive for a whole generation of students a sense of curiosity and wonder in the world, a sense that they can accomplish something, that they can go through the entire creative process and have an idea and implement it using the tools in his class to come up with a creative idea and implement it, which in his case is to build something out of wood. Which in and of itself is – I can't stress the importance of it enough. To help young people do things for themselves, to have ideas and then to put those ideas into action, especially something that involves working with their hands and working with technology," Seligman said. "He's really inspired a generation of students to be creative and to find that creativity that lies within themselves, and to use their hands and their minds together to make things and to gain a feeling of self-fulfillment in that process."
According Willy and Seligman, Dupont inspires students to pursue career paths that utilize the skills learned in technical education courses like furniture design. "They want to create, they want to have a career that isn't a desk job, but they realize about themselves is being creative and working with tools and making things," Seligman.
Kochlacs, who graduated from Campolindo in 2007, is one of those students. "Mr. Dupont initially inspired me to do woodworking in 2 ways. The first is that he taught me the basics of using woodworking machinery. The entire first semester was dedicated to proper power tool usage and safety in an industry where half of its workers are missing at least one finger tip, which I thankfully still have due to actually listening to him and remembering his advice years later. The skills themselves outside of saving me from injury have also given me confidence that I could build some interesting wood pieces. The second way I was inspired was hearing that he had made furniture for some celebrities. I had basically no concept at that point in my life that custom hand built wood furniture was a thing people wanted and on which people were willing to spend money. Hearing that opened up my mind to the possibility, which I finally began to pursue a decade after that first year of wood shop," Kochlacs said.
Inspired by his 20 year stint as the owner of a cabinet shop, Dupont developed the furniture design class in 2002. Dupont said, it was "a really natural thing" for him to start such a class. At the time, the UC and CSU's "A through G" admission requirements had just been implemented. "Districts were looking for classes that would fit into those categories and the district was looking for a visual and performing arts class, which is what this class is," Dupont explained.
"When I got here in the year 2000, I inherited a state-of-the-art 1963 woodshop, 'cause that's what it was. And I've since changed it to a state-of-the-art 2013-14 woodshop. So everything's been replaced and updated, a lot of computerized equipment and so it's been modernized."
Dupont's influence extends beyond his classroom; he was a president and an active board member of the California Industrial Technology Education Association (CITEA). According to Dupont, the CITEA is a state-wide teacher group for career technical education teachers, primarily ones who teach shop classes like autoshop, woodshop, machining, and drafting.
Among Dupont's CITEA accomplishments include hosting seminars on woodshop safety and championing the value of career technical education.
Dupont said he has been "very much involved in the education process state-wide," working with people at the California Department of Education. He is most proud of "being vocal about the value of career tech ed. About the value of hands-on education."
A quote by neuroscientist Dr. Kelly Lambert, displayed on the wall of Dupont's office, reads, "Working with your hands can flood your brain with natural antidepressants."
"If you've ever done anything with your hands, like gardening, for example, it puts you in a peaceful place," Dupont said. "It does to me, and whenever I say this to somebody they go, 'Yeah.'"
Dupont added, "There's a lot of evidence, and there's a doctor out there by the name of Frank Wilson, who has written an entire book called The Hand. There's a lot of evidence that shows we learn mostly – best – through our hands. If you look at a baby, little children, they're always fondling things. It's the strongest neurological connection we have, from our brain to our hands. And that's something that I've focused on and I've pushed. That I want people to understand that working with your hands is a great way to learn things. And it's a very satisfying way to learn things. And so I think that's probably – and everyone in the organization understands that. But I was very vocal about it."
Dupont called himself "a firm believer that all of our students should take at least 1 year of career tech ed and learn something about project-based learning." However, despite the benefits of career technical education, Dupont said, career technical education classes have been becoming less popular.
"There is a movement to try to get these kinds of classes revived, because they've been falling away. They've been terminated in a lot of institutions because of a lot of a variety of reasons, not the least of which is testing, high stakes testing," Dupont said. "And when they have kids who are pursuing what they want to be pursuing, like in a woodshop or autoshop, and they're not doing well in their English or math testing, they'll pull them out of that class and put them in another English or math class to up the scores."
An additional factor is an increase in student demand for AP classes. When Dupont arrived in 2000, according to registrar Deanna Rauch, Campolindo offered 12 AP classes. Now, that number has ballooned to 20.
Dupont said he has been "vehement and vocal about this for a long time." Due to the increase in academic electives, "that dilutes the whole pool of what students can choose from. And so these kinds of electives – there are fewer students who are taking it because there are more choices." As for whether more academic electives are better, Dupont said, "Now I don't know that that's the best for the kids."
"And these kinds of [career technical education] classes just aren't valued the way they used to be," Dupont said. "If you ask my students whether or not they think they're valuable, they'll tell you something other than what you hear coming from the educational establishment. So at the state level there are people who are in charge of these areas, and they're doing what they can to help promote them and get them back into the schools."
Senior Olivia Carver, who has taken Dupont's wood technology classes for 3 years, called taking wood shop classes the "best decision" of her life and her current wood shop class the "best part" of her school day.
"It's something that is so different from everything I do. Because I sit in math class, I sit in history class, just doing the same thing all day. And then I go to wood shop, and I get to work with my hands and make something beautiful and something real, concrete, tangible," Carver explained. "And it's just such a unique period of time as well. I probably won't have a lot of opportunities in my life to have a full wood shop available to me. It's just so freeing and my favorite thing ever."
Dupont didn't originally intend to become a wood technology teacher. After receiving his Bachelor's degree from the University of Massachussets at Amherst, Dupont earned a Master's in art history at Indiana University at Bloomington, specializing in ancient Greek and Roman art and archeology. He also worked as an underwater archeologist, scuba diving in Greece and pulling up ancient Greek relics. Shortly afterwards, Dupont decided he wanted to be a history professor, so he pursued a Ph.D.
Life had other plans for Dupont, however.
"When I was pursuing my Ph.D, a couple things happened," Dupont said. "I ran out of money. That was big. So I needed to do something. I needed to work. I thought I might get back to it, but that never did happen. And I got a little disillusioned about college teaching and the whole academic gamesmanship thing that happened to go on at that level and I thought, 'You know, I don't really want to be a part of that.' So I backed it up and pursued my craft."
Dupont decided he "wanted to make things instead of studying things that other people make," so he turned to woodworking. He was inspired by his grandfather, who was in the field "for quite some time," according to Dupont. He started his own cabinet shop, which he held for 20 years.
Meanwhile, Dupont had children and became a boy scout troop leader and a coach for his children's basketball, soccer, and baseball teams. "I had a good time doing it. And I thought, 'You know what, I really enjoy working with kids.' And so I eventually ended up getting my teaching credential and I started teaching middle school – OIS – and then I came here," Dupont said.
Both of Dupont's children attended Campolindo and his wife worked here as the school nurse.
Although he accomplished much in his pre-teaching career, Dupont said, "This is the thing that I value the most, here at Campo."
"The students are bright, receptive, creative, and just a good bunch of kids to work with. And also the staff here is great. This is a wonderful institution to work in, and I am in awe of the kind of people who are teachers here, and it was an honor and a privilege for me to be a part of this organization," he added. "My favorite part of it was getting to know students. I've had, I don't know, several hundred students come through my program and some of them I am now good friends with. That's been the most rewarding part for me – is getting to know so many wonderful young people."
The feeling is mutual, according to Carver, who called Dupont her "favorite man."
"He's the best man in the world. He's just so kind to everyone. He makes you love learning. He teaches more than just how to use machines; he teaches you how to be a good person and how to be respectful. I've learned so much from him. He's like a father to me," Carver added.
So why retire?
"Well, I can't do it forever. And it was time. It was time for me to pursue other things," Dupont said. "I want to get back to my fine arts. I want to get back to doing some water colors and oils. I will still work with wood. I will still be a furniture maker. I can't get that out of my system."
Dupont plans to continue teaching the Diablo Woodworkers, who he described as "retired guys who are pursuing woodworking because – and this often happens – they had it in high school and they had a career as a banker and now they want to do something with their hands again, so they get into woodworking. And I have a lot to offer because I have got a lot of experience teaching woodworking and I have a lot of experience with safety."
Dupont's colleagues will miss him.
"On a personal note, I'll be sad and I will miss his company. I've had countless lunchtime conversations with him about family, education, politics, art, music, love, relationships. So on a personal note, I'll really miss all those things," said Seligman. "On a professional level, I'll know that whoever comes in has very large shoes to fill, but he's led a wonderful program and they're in a great place to keep that program going strong."
Dupont isn't sure who his successor will be yet. "I have somebody in mind and he's already met the principal, and he's a good fit because he's got a degree in furniture design. However, sign-ups being such as they are for this program, there are only 4 classes. I've got 5 now. There are only 4 sections, which means that whoever would be taking the job would have to take a 80% job – a part time job. That's going to be hard to find," Dupont said. "This person I mentioned has applied for the job, but I don't know if he would be comfortable taking a part-time job. And I would hate to see that happen because I think that would be the demise of the program. Because if nobody wants to do the job and they can't get a teacher to do it, then what's going to happen? It's just going to go away. And that would be very sad."
Willy said that Dupont has been an "excellent role model" for his students.
"He's a calm, intellectual person with an extreme passion for education. He's also an artist on his own and a furniture designer on his own so he came to Campo as a furniture designer and artist, which was just a real – those are the sorts of people you want to have entering into education," Willy added.
"He's the man," Seligman said.
Perhaps Seligman's quote should be tacked up onto the wood tech office wall with the others.
Leave a Comment
Your donation will support the student journalists of Campolindo High School's The Claw. Your contribution will allow us to produce more issues and cover our annual website hosting costs.
About the Contributors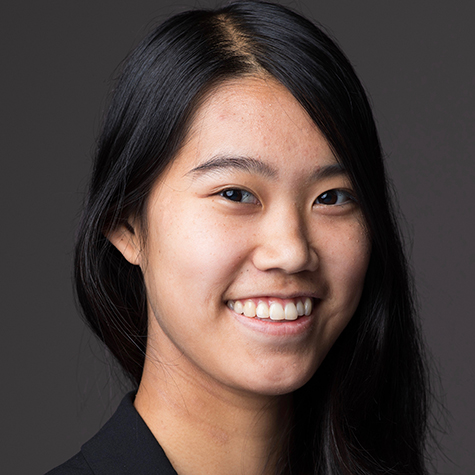 Kelly Pien, Editor-in-Chief
Senior and La Puma editor-in-chief Kelly Pien is a fourth-year Journalism veteran. Outside of school she enjoys reading, writing, practicing jujitsu, and...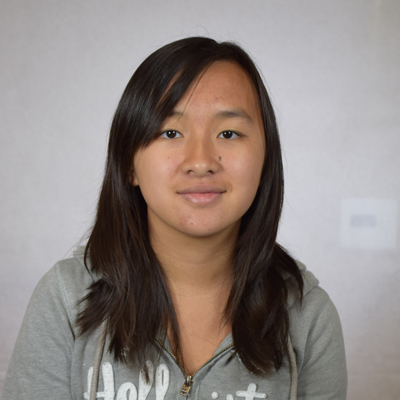 Katy Ly, Editor in Chief
Every Thursday, Katy Ly goes to John Muir Hospital to volunteer.

Ly helps out nurses by delivering charts to them and bringing items to patients. She...