Boys' Polo Defeated by SoCal Powerhouse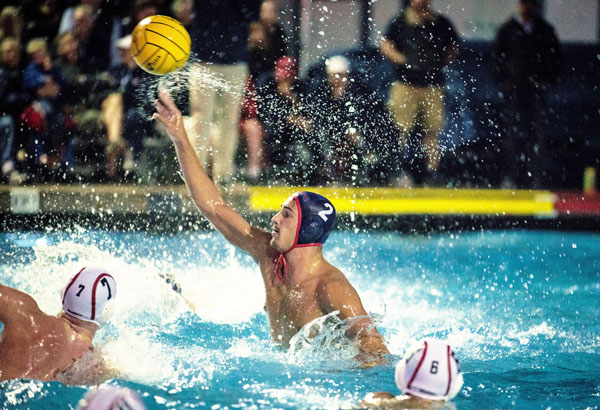 Southern California's Harvard-Westlake High School outlasted the Cougars on October 10, winning the battle between 2 of the state's top ranked water polo programs in overtime, 12-11.
Heading into the contest, Harvard-Westlake was ranked #4 in the country while Campolindo was ranked #3.
The visiting Wolverines arrived in Moraga later than expected, pushing the start of the game back by an hour and leaving players and spectators restless.
The match featured a back-and-forth struggle.  The score was knotted at 9-9 when the buzzer sounded at the end of the 4th quarter.
During the 2 overtime periods that followed, neither team folded. The final "sudden death" overtime period began with the teams tied, 11-11.
Harvard-Westlake's winning goal came just as the final second of the 3rd overtime period expired, leaving fans and coaches uncertain about the legitimacy of the score.
"The guy shot the ball, and it hit the goalie but it still went in," clarified referee Kevin Robertson.
In spite of being on the losing end of a long contest, some Campolindo players took the setback in stride.
"It's just the game," said senior Beck Jurasius. "It's just how the game's played, and next time we'll make less mistakes so we can beat them."
"There were a few lapses in defense where we could have stopped them, but overall, it was pretty good," said junior Tom McGuire.
This was not the 1st time that the 2 teams faced off; Campolindo was defeated by the Wolverines 11-10 last month in the South Coast Tournament.
"[We're going to] just stick to our game plan and work harder so we can beat them in the future," said Jurasius.