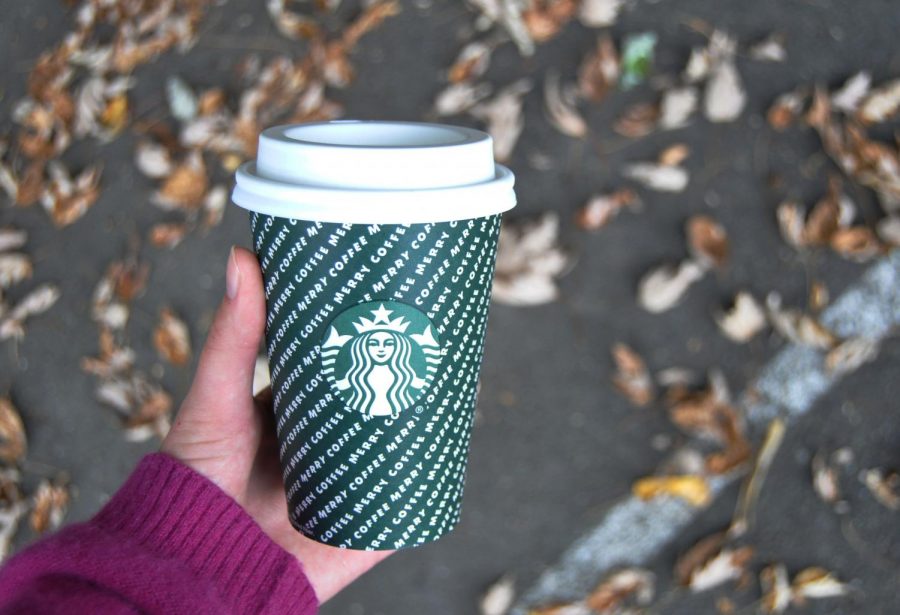 Marketing Drives Latte Popularity
With the arrival of fall, pumpkin spice lovers delight in their own personal paradise of sugary, seasonal coffees served up in cafes across the nation.
The scent of pumpkin and cinnamon has become synonymous with autumn, but the American obsession with pumpkin spice is more a result of our nation's consumer culture than any sensory appeal.
Since its release by Starbucks in 2003, the pumpkin spice latte, known as #PSL on social media, has become a fan favorite. Starbucks has sold more than 424 million of these concoctions over the years, according to Starbucks Stories & News, which is nearly equal to the entire population of South Africa.
This pumpkin spice popularity can be attributed to the olfactory effect of nostalgia associated with the spices, as the fragrant aroma of the drinks reminds coffee connoisseurs of their favorite childhood fall flavors.
For many Americans, pumpkin pie and other spiced treats are a permanent fixture in fall holiday celebrations. As these celebrations are typically filled with comfort and fond memories spent with loved ones, spiced flavors evoke this nostalgia, according to the Huffington Post's article "The Joy of Pumpkin Spice: The Science Behind Loving Fall."
A common byproduct of nostalgia is spending money, as found in a Journal of Consumer Research study. Authors Jannine D. Lasaleta, Constantine Sedikides, and Kathleen D. Vohs wrote, "Feeling nostalgic weakens a person's desire for money. In other words, someone might be more likely to buy something when they are feeling nostalgic."
While I love a good PSL as much as the next girl, the PSL's infamy reflects the crazed marketing many corporations chase, making this drink "the odoriferous emblem of commercialism without compunction or bounds," reports Frank Bruni in the article "Will Pumpkin Spice Destroy Us All?" from The New York Times.
In fact, a survey done by Survey Junkie reveals that only about 19 percent of people actually like the taste of the artificially flavored latte. The marketing behind the PSL is what actually drives consumers to it.
Marketing for pumpkin spice lattes also plays to the human desire to conform, with the consumer "rewarded with the feeling of belonging in popular culture," reports a UMF Literary Theory article "Pumpkin Spice: The Flavor of Consumerism."
Social media plays an instrumental role in promoting social conformity, as posts featuring PSLs are impossible to miss on Instagram or Twitter. The more people post about the notorious latte, the more it becomes a societal norm, building upon the deep-rooted need among consumers to be a member of the herd.
The popularity of the pumpkin spice latte reveals how corporations like Starbucks manipulate their customers.