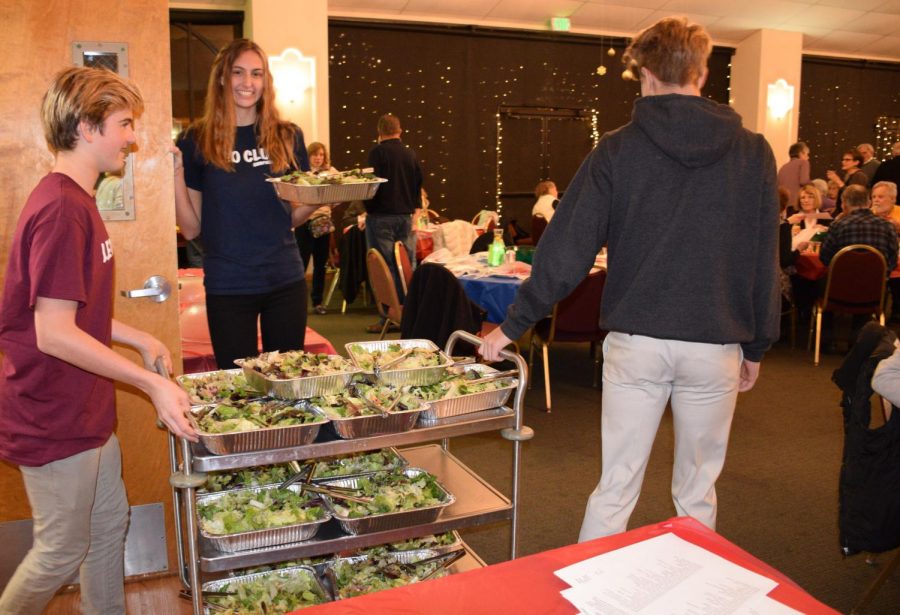 Leo Club Serves at Crab Feed Fundraiser
January 28, 2020
Leo Club members worked at the annual Crab Feed at the Holy Trinity Serbian Orthodox Church in partnership with the Moraga Lions Club to raise money for non-profit organizations on January 18.
According to librarian and Leo Club adviser Sarah Morgan, the event raised a total of $15,000, $400 of which goes directly to the Leo Club. "I thought that it was a big success in that guests enjoyed dinner, they enjoyed the auction, they enjoyed visiting with each other, and the service was excellent because our Leos were the ones serving the food and helping clean up," said Morgan. "They did a really nice job. They gave excellent service to the people sitting down and people in the auction. They were very service-oriented."
"As a Leo Club, our purpose is to serve our community and the world as a whole. So the Crab Feed is a wonderful service event for us and a really great way to meet more members of our community and possibly hear about our community's needs and other volunteer opportunities," said Leo Club leader senior Kelly Robles.
Principal John Walker, who attended the event, deemed it a success. "I  thought the crab feed was a fantastic community event and I loved seeing our Campo students serving for such a wonderful cause," said Walker. "And, I loved the crab."
Morgan hopes that the turnout next year will be higher with greater attendance from other Campolindo teachers.