Holocaust Survivor Reviews Tragic History
As part of the world history curriculum, freshmen listened to Holocaust survivor Ralph Samuel recount his experience. The event was hosted in the CPAC on April 11.
"I understand that it is a privilege to have one of the very few survivors visit our school," said freshman Jelani Bell. "I wouldn't have had the courage to do it."
Prior to World War II, Samuel was a child in the Kindertransport, a project which relocated 10,000 children of Jewish families from Germany and its occupied territories to the British countryside.
Freshman Carmen Horenstein said, "I really enjoyed learning about his experiences even though he was only 7 years old."
Following the brief presentation, Samuel fielded questions from the audience. "I thought the presentation was short, surprisingly so," said social studies teacher Ryan Boyd, "But he got into more detail with the questions."
"I have a relative who escaped the Holocaust," said freshman Leila Stoll. "It was cool to see how the Holocaust affected other people."
According to Horenstein, the discussion was useful for reminding future generations about what transpired during the Holocaust. Horenstein believes such reflection is a necessary step in order to avoid such tragedy in the future."I think that these events can happen again. It won't be in the same way, but it could happen with a powerful leader and bad intentions," she said.
Boyd also noted the importance for such sobering historical review.  He said that he has been surprised by the insensitivity revealed in the way some of his students communicate, including instances where students make racist or sexist remarks and then attempt to excuse them by suggesting that they were "just joking".
The presentation provided concrete evidence of what many students have previously only learned about in text books or seen on TV or in film. "In previous years it was hinted at, but you never really learned about it," said Bell. "Here you get the full talk."
About the Writer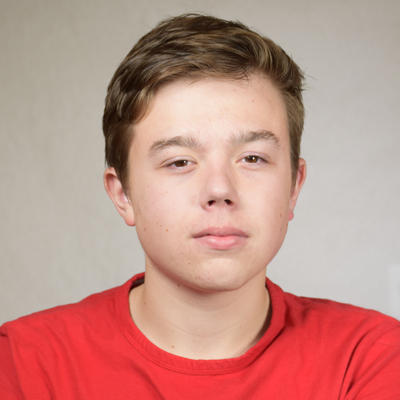 Samuel Ganten, Business Editor
Born in Brussels, raised in Virginia, Samuel Ganten has seen a fair bit of the world. It shouldn't come as a surprise that he looks at the world slightly...