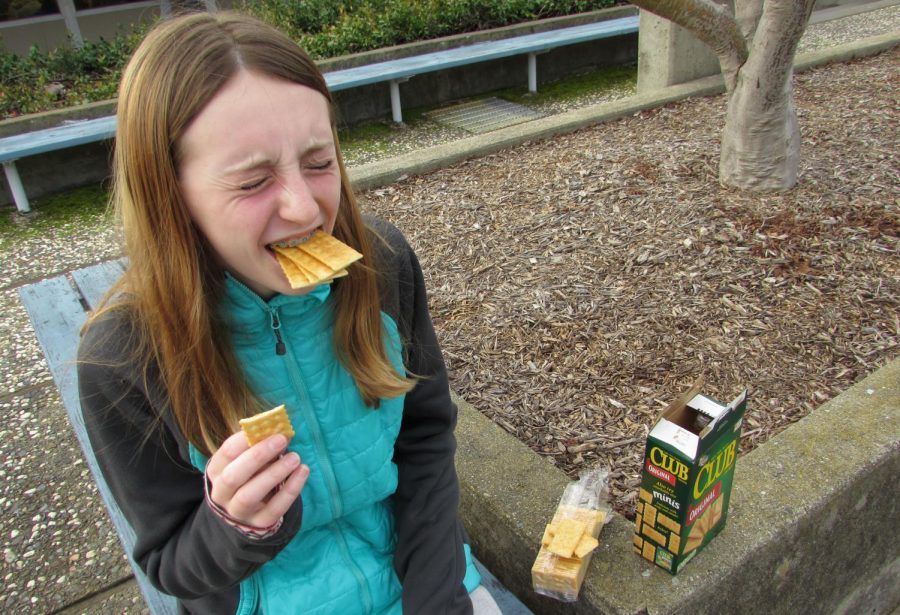 Top Ten: Trends to Leave Behind
The beginning of a new decade is a chance to throw away destructive or unhealthy habits and rebuild our lives for the better, so here is LaPuma's list of the top 10 trends we should leave behind in 2019.
1. Athleisure. In the 2010s, Lamorinda teens wondered if what they wore to bed was just as suitable to wear at school.  We should ditch Lululemon, sweatpants, sweatshirts, and fuzzy blankets disguised as jackets and start caring about how we present ourselves.
2. "All for the gram." During the past decade, Instagram has taken over lives, causing social media and phone addictions. Maybe the 2020s will bring people back into the real world. "Hello, look up, I'm right in front of you."
3. Vaping. These popular "smoking" devices taking over campus bathrooms have been found to cause death. As we welcome this decade, let's throw the vape pens and nicotine addictions in the trash.
4. Extreme Contouring. Endless tutorials for this "baking" trend (putting on an excessive amount of foundation and face makeup) by Instagram makeup artists such as James Charles has run its course. Can we get back to looking like organic human beings in 2020?
5. Cynical Zombies. At school people constantly say, "I don't care," "I want to go home," or, "I'm so tired." But, these complaints often stem from procrastination, "sleep deprivation" competitions, and the romanticizing of depression. Let's start the 2020s as happier people.
6. Traffic Congestion. It takes me 30 minutes to drive to school in the morning when it should take less than 10 minutes. Let's all ride the bus or carpool more often because, if every student drives a separate car, who are we to complain about the climate disaster that awaits us as adults?
7. Internet Challenges. While some are simply stupid, like the cinnamon challenge (eating a tablespoon of cinnamon), planking (lying down in a plank position in random places), or the Saltine challenge (eating as many Saltine crackers as you can), other challenges and trends like the Tide Pod challenge (eating Tide Pods), the condom challenge (dropping a condom filled with water over your head), and the Kylie Jenner lip challenge (using a suction cup or glass to make your lips get bigger) have proven to cause injury. Enough already.
8. Health Obsession. In the 2010s, yoga, spin classes, juice cleanses, vitality bowls, and other ultra-healthy fads have grown in popularity. Yet, so much of what people brag about on social media is just posed. How about you actually get on that bike and hammer out a workout rather than worrying about whether or not the rest of us see you doing it?
9. Rapping the N-Word. Popular music has a lot of swearing, and many African American artists include the N-word in their songs. In the 2010s, there has been much controversy over whether or not it's acceptable for someone who isn't black to sing lyrics that include the N-word.  In the 2020's lets agree the controversy is solved: Only African Americans get to sing the N-word, though it's certainly not compulsory.
10. Netflix ALWAYS. Netflix is awesome, there's no doubt – but students are watching Netflix during school, instead of studying, instead of sleeping, pretty much instead of anything. Once again, "Hello, look up, I'm right here. Welcome. Take a deep breath and try interacting with the real world."
Top Ten: Trends to Leave Behind