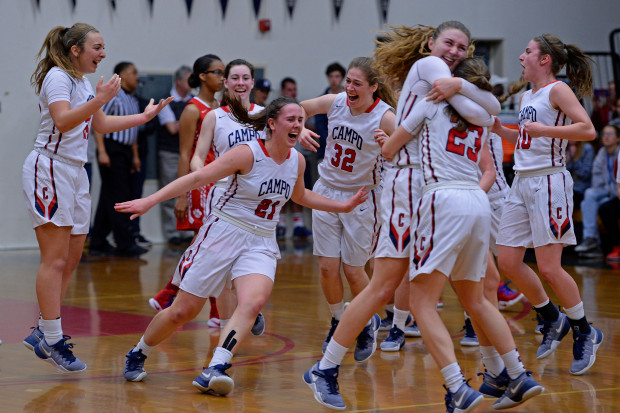 Few Fans Fill Stands for Girls' Competition
Sophomore varsity basketball player Kiana Thorson has been disappointed by the size of the student section during home games since her freshman year. "It is kind of discouraging to see other schools having people watching their game and then nobody comes to our games. It is fun to have a crowd because they pump you up and get you motivated to win. Without that it is not as fun to play," she said.
Thomson attributes lack of attendance at the girls' competitions to a greater interest in the boys' competition among the student body. "I wish that both genders of sports were supported through more encouragement," said Thorson.
This apparent lack of involvement extends beyond the fans to the number of athletes willing to participate. Sophomore basketball player Meg Larson said, "I think it is because girls don't really have much of an interest in basketball, and that's why we don't have as many people coming out for basketball as the boys do because a lot of people come out for the boys' tryout."
According to senior basketball player Sara White, fan attendance at girls' games is usually higher when they are followed by the boys' games. White admitted that spectators view boys competition as "being more intense and having fewer rules," which may make it more exciting to watch.
Yet, some believe that girls' sports are equally responsible for the Campolindo athletic program being highly regarded. Sophomore Vishal Lashkari said, "The male sports are not more important. The girls' basketball program contributes to the school's reputation just as much as the boys' team does."
Lashari does admit there is a lack of appreciation for girls' basketball by the student body. Unlike the large banners posted around campus by Leadership advertising football games, or the rally's held in anticipation of boys' basketball games, he doesn't "hear about the [girls'] games that often."
When it comes to packing the stands, another factor may well be the success of the particular team. Many of the popular boys' programs have a history winning more frequently than the girl's.
Nevertheless, Thorson is determined to elevate her game in hopes of gaining "just as much recognition than other sports."