Polo Determined to End Title Drought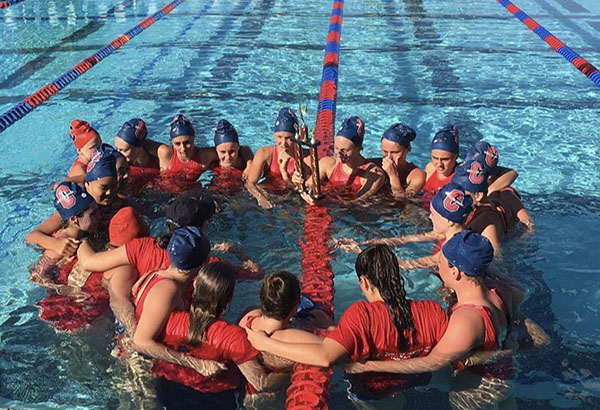 With 11 seniors on a roster of 21, the girls' varsity water polo team hopes to end it's 3-year section title drought.  None of the current players were on the team in 2014, the last time the squad brought home the North Coast Section tournament trophy.
The squad's season was cut short last year by Miramonte in the NCS semifinals, a particularly devastating blow.
Joe Born, who previously coached for Las Lomas before joining the Cougars last season, is one of the coaches who conducts practice sessions each week, including 3 morning sessions at 5:30am.  Kim Everist remains the head coach, and has been working with many of the players since June as part of a club program that included trips to southern California to compete in tournaments.
As a result of the culture Everist has developed, this year's roster includes several athletes who have aspirations of playing in college.  University of Michigan committed senior Jessica Henningsen said, "Our seniors will be crucial to the team this year. The knowledge we have about plays and polo, in general, will definitely give us the upper hand in games. The fact that about 8 of us seniors are planning on going D1 is a good indicator of how our season will go."
"I'm excited for the season. I really think that we're taking our training and goals seriously, which will hopefully help us win NCS in November" said sophomore varsity starter Tallulah Clancy.