Performance Art Added to Annual Library Gallery
Visual and performing art talents were on display at the 2nd annual art show hosted by the Dead Art Society in the library on May 30.
Mindy Luo, one of the organizers of the event, announced that freshman Kayla Barker and junior Natalie Schlesinger voted by students and parents as best of the show.
Attendees were given post-it notes upon which to write commentaries and compliments.  The critics simply attached the notes to the various works on display.
Sophomore Justin Xiao, who had several works on display, said that his artwork was inspired by his desire to express himself in out-of-the-box ways. "I was trying to not really conform to the standard, you know, typical classic fine art type of taste, and more in accord to modern meme culture, " he said.
The show also included special performances by juniors Lauren Epperson and Ellie Guthrie, who read their own poetry, and junior Natalie Schlesinger, who performed a hula dance.
The addition of performance art, as well as many other environmental changes, has transformed the event. Librarian Sarah Morgan said, "The leadership is different, therefore the vibe is different. The energy in the room is more jovial, the colors are brighter, the music is different. Before, it was more of a serious art gallery feel."
1 of this year's organizers, junior Mia Travis, noted that while coordination of the event got off to a slow start, ultimately, it was an improvement over previous years. "It was stressful, initially, gaining momentum, and coming up with the step by step process of how to get people to submit and setting up panels and advertising our show, but I'm happy with what we've accomplished so far with the couple of weeks we've had to work with. I am particularly proud of how organized we stayed despite the short time we've had."
Morgan plans to have increased collaboration with campus art teachers for future shows.
About the Writer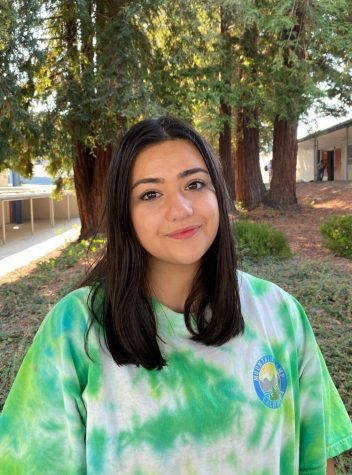 Mia Jay, Business Editor
Senior Mia Jay has been a writer for La Puma for her entire 4 years at Campo and is currently the business editor.

Jay has been dancing at the California...