Homecoming Decorations Go "To Infinity and Beyond"
With homecoming week comes an exciting increase of school activities, including Leadership decorating the school halls, 1 for each grade, corresponding with this year's homecoming theme of Campo+.
Junior class social secretary Megan Stevens said, "We brainstormed a bunch of different [themes], and all the themes that we brainstorm all have to be able to be subdivided into 4 different categories. So then, someone came up with a Disney+ idea, where we take each of the sub genres or the franchises within Disney+ because they're all big… Marvel has a lot [of content and] Star Wars has a lot that you can do within that so we decided that that would be a good theme."
The halls are decorated according to the theme from Disney+ assigned to them. The freshman hall theme is Disney, the sophomore theme is Pixar, the junior theme is Star Wars, and the senior theme is Marvel.
Stevens, as well as several other leadership students and volunteers, decorated the junior hall. Stevens said, "It was hard because… we didn't have a solid plan until right before [decorating] and it all came together in the end, which I'm really happy about, but it was hard because we kept going back and forth between doing a side of light side and a side of dark side. And then we were gonna do planets but then we just decided to make it cohesively black and I think that was the best option."
Junior Katie Duff, who helped decorate the junior hall, said, "It's definitely a lot more work than you would think it would be."
Stevens added, "It took us from 10 [a.m.] to 2:30, but then the 2 weekends before [decorating] we worked…which was almost 6 hours on its own, but before then we probably worked like 6 to 8 hours to prepare too."
The hallways, once decorated, are then compared and voted on by the school counselors. "The counselors go through and they decide which 1 they think is the best," Stevens said..
The winning class gets "bragging rights," according to Stevens and Duff.
In addition to decorating hallways, large murals for each grade were painted and hung outside their corresponding hallway.
ASB Social Affairs Anneliese McKenzie, who also helped decorate the junior hall, said, "This was our best year for murals so far, and so I think a lot of people who are interested in art at Campo came in really helped out with the murals and without them, [the decorations] would not look as great as they do."
Like many students, freshman Kaila Vineyard was "impressed" by the hallway decorations.
Vineyard said, "After being in quarantine for a year and a half and going to high school, it's really cool to see all the things that you do and have such big decorations for a dance."
Leave a Comment
Your donation will support the student journalists of Campolindo High School's The Claw. Your contribution will allow us to produce more issues and cover our annual website hosting costs.
About the Contributors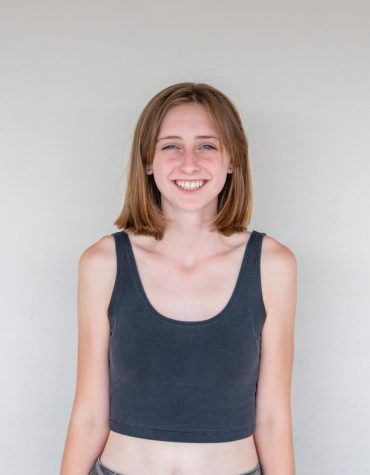 Maggie Doolittle (she/her), Editor-in-Chief
Senior Maggie Doolittle has been a Girl Scout since kindergarten, racking up a total of 11 years in her troop. "I have continued [Girl Scouts] because...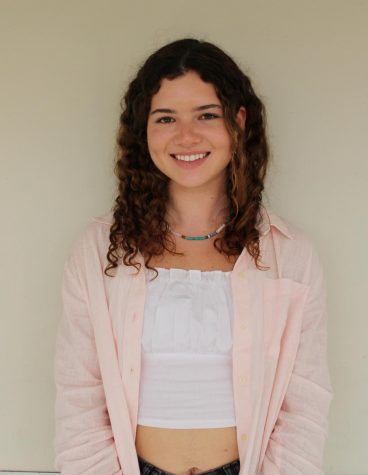 Kiera Roux, Staff Artist
Kiera Roux is a 1st-year Journalism student and senior at Campolindo. She wishes to pursue a career in the social sciences, analyzing and understanding...