VSCO Trend Reveals Hypocrisy
Mia Jay, Staff Writer
September 19, 2019
The "VSCO girl" trend has hit Campolindo hard.
VSCO is a cloud-based photo sharing application.  Users create an account and upload photos which appear in a chronological gallery.
VSCO girls are known for photographing themselves using many of the same products and dressing in similar ways. Hallmarks of a VSCO girl include scrunchies, Hydro Flask water bottles covered in stickers, oversized t-shirts, metal straws, clothing from Brandy Melville, #savetheturtles, and saying "skskskskss."
According to freshman Sophia Galindo, the freshman class has a "medium-size population" of VSCO girls.
"Some are kinda VSCO girls and some are full on VSCO girls," said Galindo, who admitted that the stereotypes are accurate.  She also said that before the trend began, she "kinda was one."
"I used to say 'and I oop' and I used to skate and even used to use scrunchies," said Galindo.
While Galindo admits that the trend is prevalent among her classmates, she acknowledges that there are plenty of students who do not fall into the VSCO girl category. "Not all of the freshmen are like that, but most of them are," Galindo said.
As a result of the fad, Galindo has made considerable changes to her lifestyle. "VSCO girls have, so far, ruined my life and ruined everything I love," she said.
VSCO girls' have been criticized for their attempts to be environmentally conscious. VSCO girls often use the hashtag "save the turtles" to suggest their interest in global issues. By using Hydro Flasks instead of single-use water bottles and carrying metal straws, these girls appear to be saving plastic. Just like reusable grocery bags, though, metal straws must be used a many times before the negative effects of producing the straws are overcome.
"I think VSCO girls are cool, but they can be too extra," said junior Jocelyn Poon. "I don't think #savetheturtles is actually saving the turtles."
There is an irony in a VSCO girl image suggesting conservation. Notorious for their excessive collections of clothes, stickers, scrunchies, and more, VSCO girls also represent a microcosm of American overconsumption.
"I think that it's not necessarily just VSCO girls. I think it has a lot to do with American consumption capital as a whole. It's not just VSCO girls' problem, I think it's everyone too," said campus Commissioner of Sustainability, senior Lexi Yokomizo.
Their #savetheturtles movement, while not entirely effective, may be useful in raising awareness for global issues.
Junior Leila Stoll, leader of the Global Action Club, said, "I am not too familiar with the movement, but I think anything that spreads awareness for a meaningful cause that is backed up with facts can help us move in the right direction."
About the Writer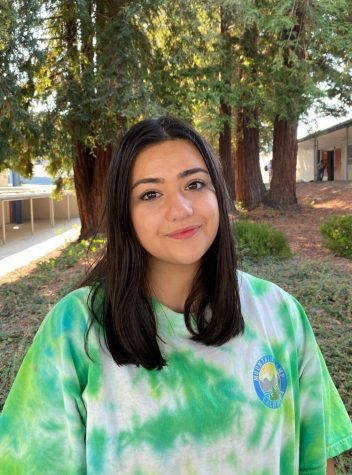 Mia Jay, Business Editor
Senior Mia Jay has been a writer for La Puma for her entire 4 years at Campo and is currently the business editor.

Jay has been dancing at the California...